Nepal Upper Mustang Photography Tour – New for 2023
Last year I was contacted by a travel agent in Nepal to ask if I was interested in running a photography tour in Nepal. Over several months many discussions took place as to what the nature of that photography tour would entail. Then around December 2021, the decisions were finalized and the flights were booked. Nepal has a wealth of photo opportunities to offer. From the high mountains that it's famous for to the varying cultures that inhabit the country. All of this made the actual decision of where to go and what to do quite daunting.

But the decision was made to base the tour around the Upper Mustang area. An area of Nepal that until 1992 was closed to the outside world. Even now entry into the area is tightly controlled through mandatory permits. You cannot enter the area without the requisite permit as there are several police checks to ensure that you have the correct paperwork. Over three weeks I journeyed through Nepal taking in the photographic sights of Kathmandu and the main event being Upper Mustang. That journey helped solidify the itinerary that has been put together for my new photography tour of Nepal starting in 2023. A photography tour that is now going to be an annual event. In parts, the photo tour of Upper Mustang will take place at altitudes of over 3500m. Great care has been taken to ensure the comfort of all as above the height of 2500m there is always the risk of altitude sickness. This risk is something that can affect anyone no matter how fit which is why again we have taken care to ensure that our ascent is gradual. The photo tour of Upper Mustang will see us take in the dizzying landscapes as well as discover more about the cultures and people that inhabit them. The people side of things is, for me, something I enjoy a lot. Interacting with the local people and photographing them at work in the streets or if we're lucky getting to photograph Buddhist monks inside a temple.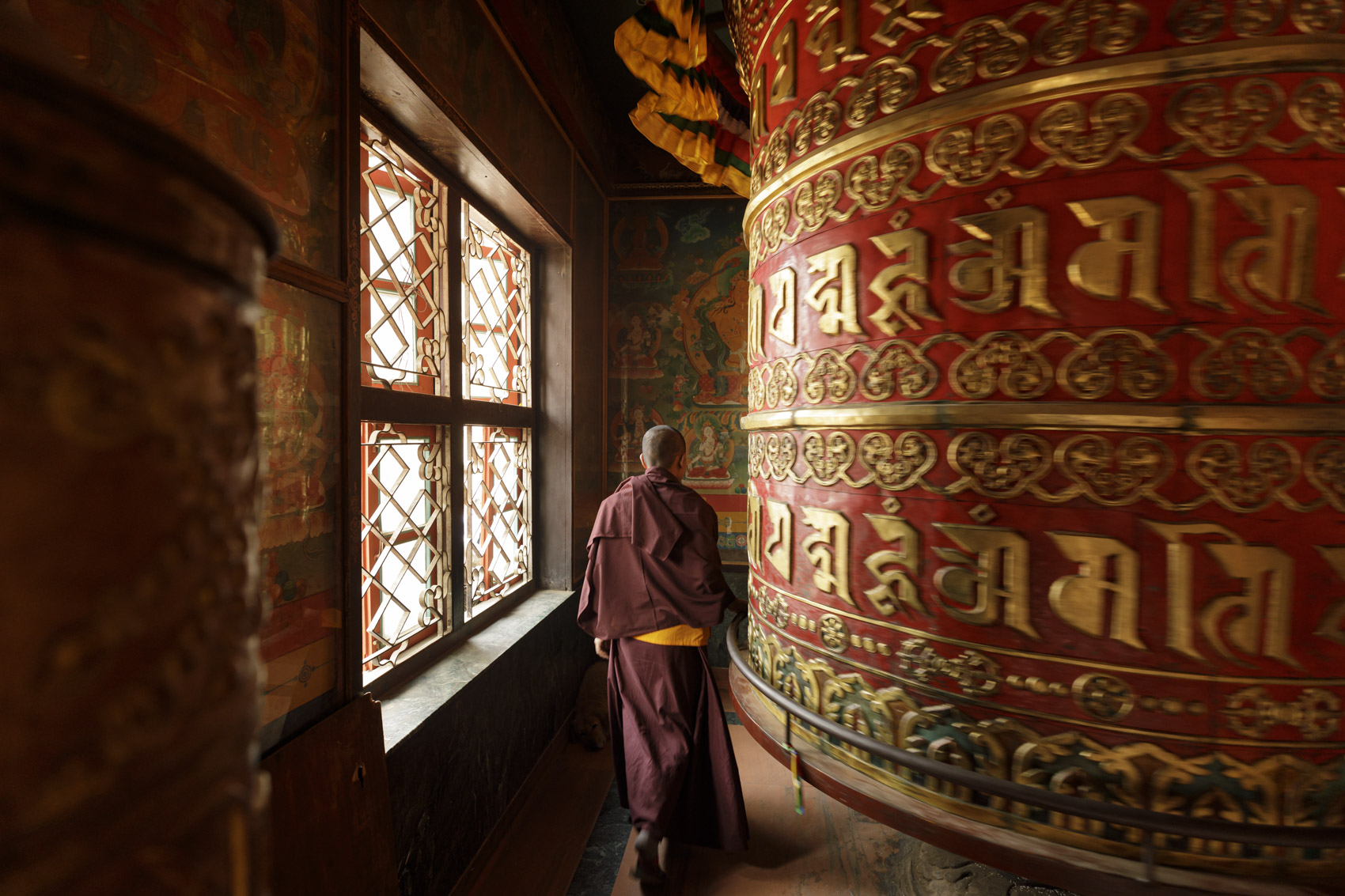 We'll have a local guide with us at all times throughout the photography tour to ensure that nothing gets lost in translation. When you visit Upper Mustang you'll very quickly see that it's almost like stepping back in time several hundred years as the daily way of life has changed little even though tourism has started to creep in. The photography tour of Upper Mustang is going to start with our arrival in Kathamndu where you'll be greeted and transported to our hotel. The first couple of days of the tour is based in the capital so that the paperwork required for the permits can be completed. We'll then fly to Pokhara where we overnight before catching a flight to Jomsom. From here the adventure in Upper Mustang begins as it's here that is the gateway to the former kingdom. Over several days you'll be taken to stunning landscapes and have the opportunity to photograph local people as well as see the culture up close. For any photographer who loves travel and adventure, this is for you as it's a place, as mentioned before, that is little visited by tourists. So if you're interested in joining me for what promises to be a unique photography tour of Nepal and Upper Mustang then either contact me for more details or visit the
dedicated page
on the
photography tours
section of my website.