Here are 7 stunning places to photograph in Tuscany that if you're unfamiliar with the region you should put on your list of places to go to. For any photographer, and certainly any landscape photographer, the very notion of Tuscany dreams up images in their heads of the Val d'Orcia. This beautiful region in central Tuscany is where huge numbers of people head each year to photograph the stunning landscapes. But is this all there to Tuscany? Are there other places that you should be considering? Of course! So let's take a look, in no particular order, at 7 stunning places to photograph in Tuscany. Places that should be on your to-do list. And if you're an Instagrammer then you should definitely be putting Tuscany very high up on your places to do.
Florence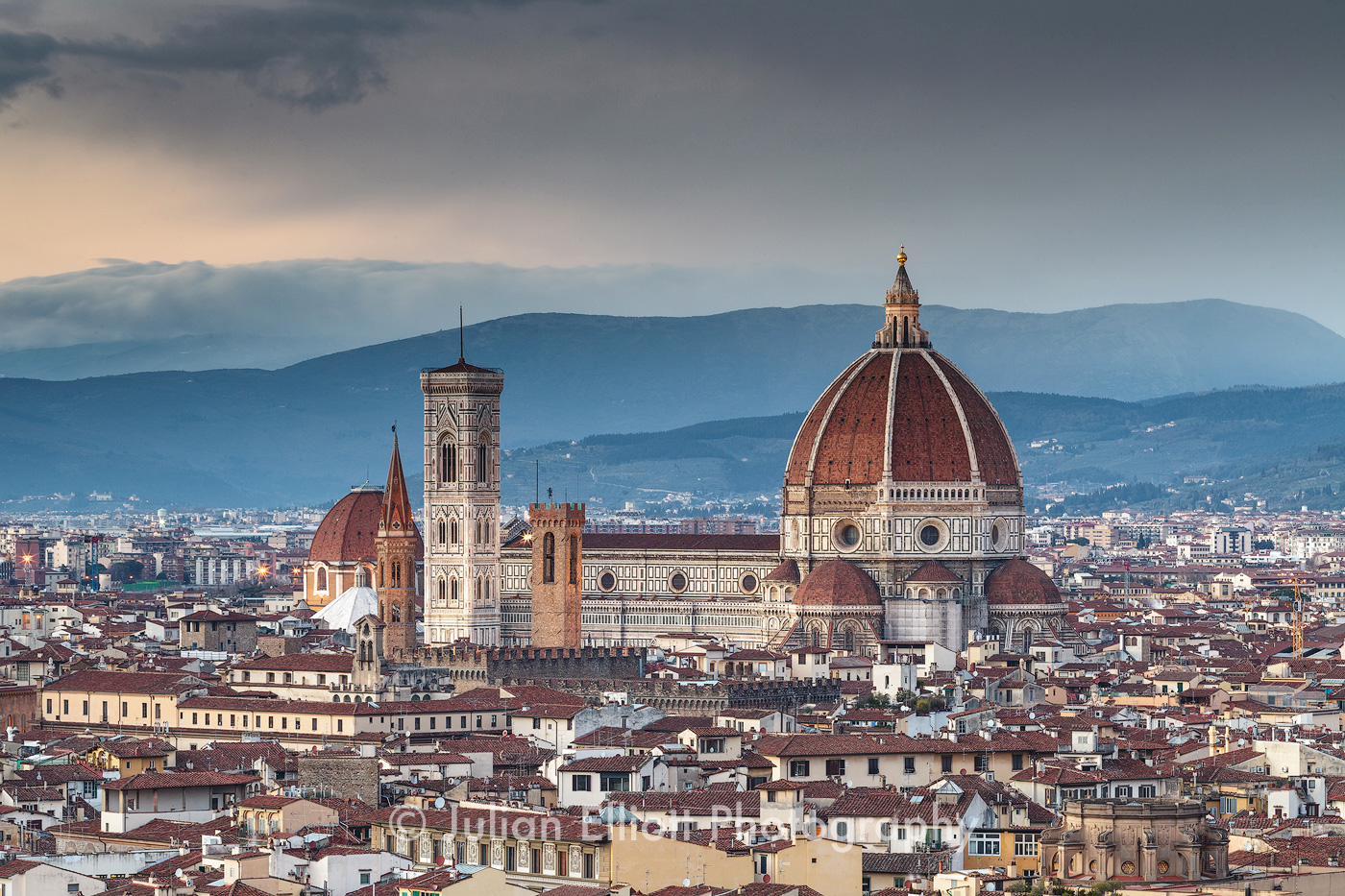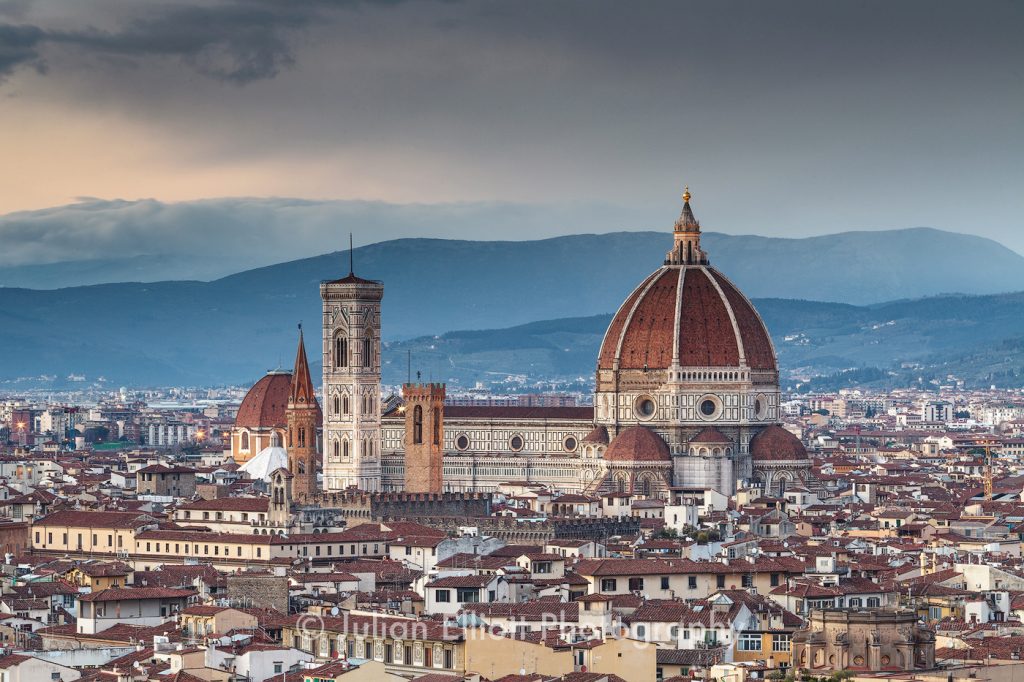 Before we get to the aforementioned Val d'Orcia let's start in a city. Florence to be precise. This beautiful architectural gem of a city is quite rightly visited by around 16 million people a year. Within the historic city centre, you can find a myriad of old churches and palaces as well as museums to keep you busy longer than a weekend. So why do I say a weekend? Because very often Florence is seen as a weekend trip by many and it really should be given a week to take in and photograph its delights. How much do I value this city as a photographer? Personally, I have visited the city nearly ten times. Yes. Ten times! And I would happily go back again as there are some things I feel I still haven't as of yet covered. The city is easily accessible by high-speed train from Rome; Bologna or Venice and there is of course the airport should you wish to fly directly in. Accommodation in the city is plentiful and some hotels even offer rooftop views so you could be catching the sunrise or sunset from your bedroom!
Siena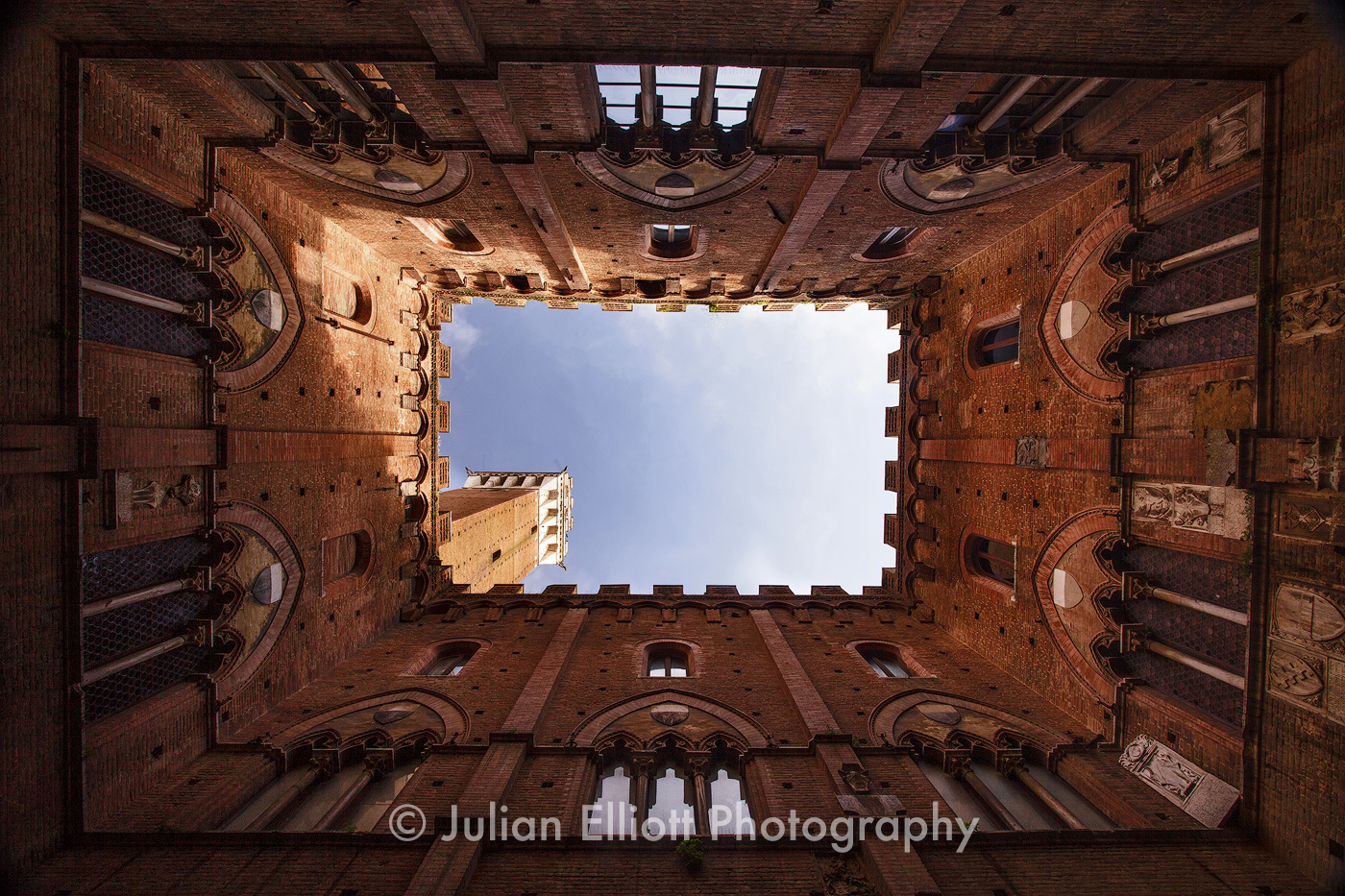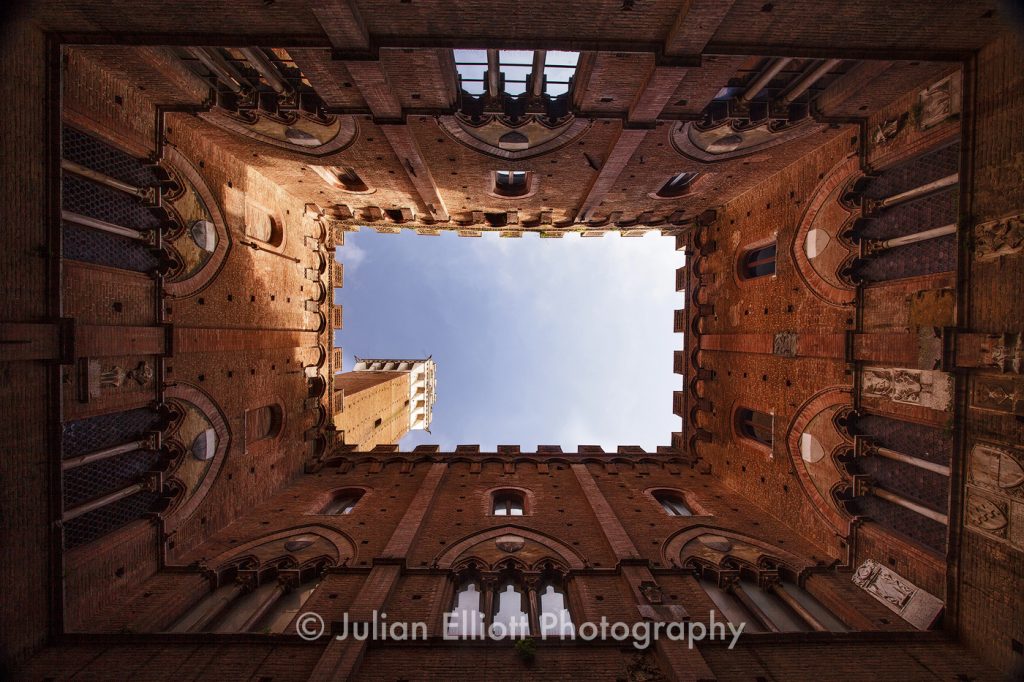 South of Florence sits yet another architectural gem. The city of Siena, like Florence, is protected by UNESCO and quite rightly so. The historic centre is heavily protected due to the amount of history contained within the old walls. For me, the two centrepieces are the cathedral or Duomo and the Torre Mangia. Both of these offer either photo opportunities both inside; outside and at a high level. But do be aware that each one has restrictions on tripod use. Neither one will allow you to take images using our three-legged friends. If you decide to go up the top of Torre Mangia then you'll also be forced to put your bag in a locker due to the narrow staircase that you need to climb up to the top. These are, quite honestly, minor inconveniences because if you've got a good handle on your camera and getting sharp images then you should be able to come away with material from each one. Yes, it is a pain but it's certainly not a showstopper. Outside of these two icons of Siena, there are also the narrow medieval streets that circumnavigate their way around the city. It's absolutely worth taking your time here to thoroughly explore what they have to offer you as a photographer. Getting to Siena is a relatively simple process. Most people will make their journey from Florence where you'll find good connections by train and bus. Outside of this then you can hire a car to drive down and have the freedom to explore outside of the city once you've had your fill of its delights.
Pisa
West of Florence and Siena near the Lirgurian Sea lies the city of Pisa. Famous of course for its leaning tower and baptistery sat on Piazza dei Miracoli you might be forgiven for thinking that's all it has to offer to any photo traveller. Not even getting a quarter of what Florence averages each year, the city of Pisa is more than just the leaning tower. It is a small city packed with a number of architectural gems as well as one of the most beautiful frescoes you'll see outside of Rome and the Vatican City. It's perfectly understandable that people flock to Pisa to see the curiosity that is the leaning tower but walk beyond Piazza dei Miracoli and you'll start to discover some of the other delights that are on offer to photographers. Chiesa di Santa Maria della Spina for instance is a small, but stunning, piece of architecture from the 13th century. Sitting on the banks of the River Arno it's an easy ten minute or less walk from the tower. There are other places too like Piazza dei Cavalieri that offer up more for your to train your lens on. So take some time and delve a little more deeper into Pisa as you'll be glad you did. Arrival in the city is extremely easy. You can arrive on your own transport but by public transportation then there are a number of buses and trains. Lastly, if it's where you're starting your Tuscan adventure then there is of course the option of flying in with one of the numerous airlines that take you into the city.
Pitigliano

Sat near the southern border of Tuscany, is the stunning hilltop town of Pitigliano. A town that is much less visited than the more popular Siena or even San Gimignano. My only guess for this is that it's not that well connected in terms of public transport and the best option here is to drive to it. Pitigliano sits on a long promontory of tufa rock and within this lies a number of Etruscan remains. The approach from the south on the SR74 gives you one of the iconic photo views of this ancient town. There is an easy pull-in which affords a panoramic view onto it. But carry on down the road to the car park that sits just off the SR74 at Via San Michele and you'll get the more famous view of this historic town. Is it worth going beyond taking photographs of the iconic views? Absolutely it's worth heading into the historic centre. There are two long main streets to wander up and down as well as a number of side streets. There's certainly enough to keep any photographer busy for a good afternoon whilst their other half wiles away the time in a café. The big plus here is that the place receives much lower numbers of visitors so you won't be vying for space to get the photograph you're after. As mentioned already, it's best approached by car rather than public transport.
Chianti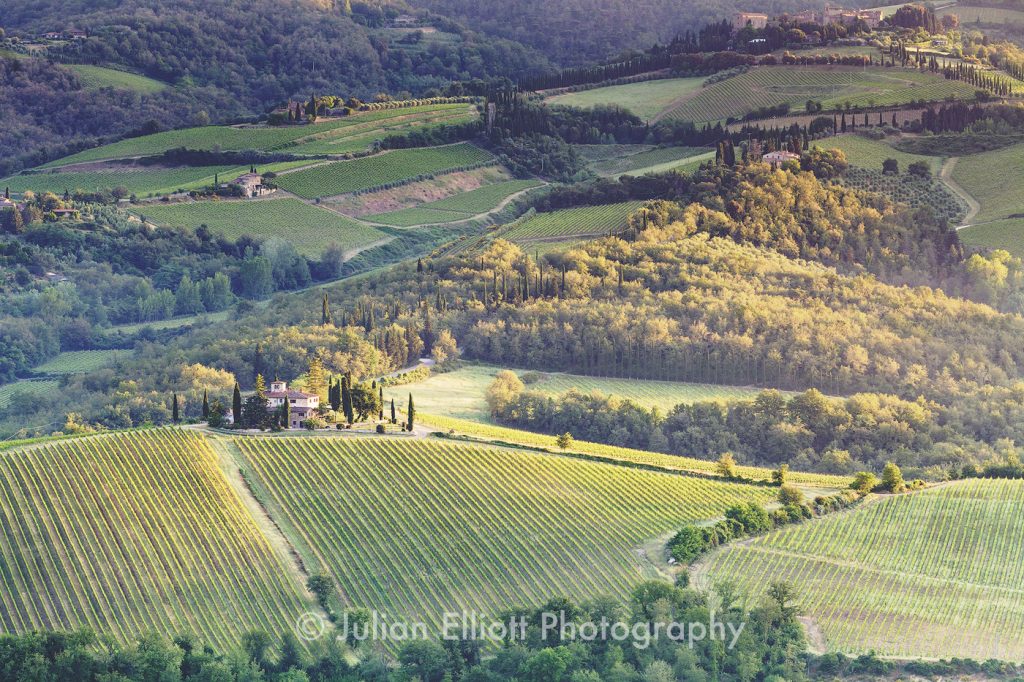 Chianti is of course well-known to wine connaisseurs but it also happens to be a beautiful place to photograph. The rolling hills are covered with vines and, if you couple this with glorious light, then you're in for a different delight than you would get further south in the Val d'Orcia. My own discovery of Chianti came back in 2014 when I made my very first visit to Tuscany. I was staying in Siena and had hired a car to allow me to explore the area around it. One morning I decided to head into Chianti and I'm glad that I did as I was greeted by stunning landscapes covered with vineyards. Radda in Chianti is certainly a place that you should pay a visit to. My own chance discovery of the small village bestowed gorgeous views upon me one fine morning. A simple roadside stop and a look over a waist-high wall gave me some sumptuous views of the surrounding vineyards. Access to the area is best served by car rather than relying on public transport. You'll fare much better photographically speaking than if you were trying to make your way around using public transport.
Crete Senesi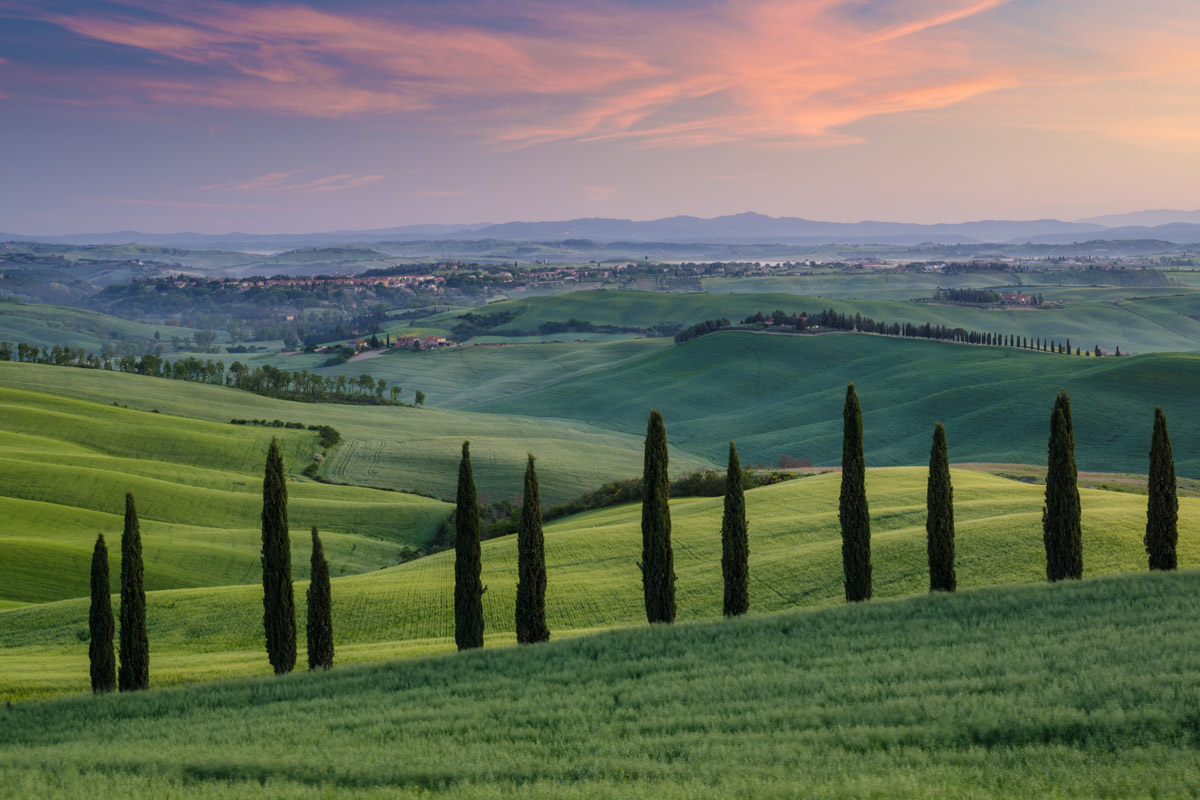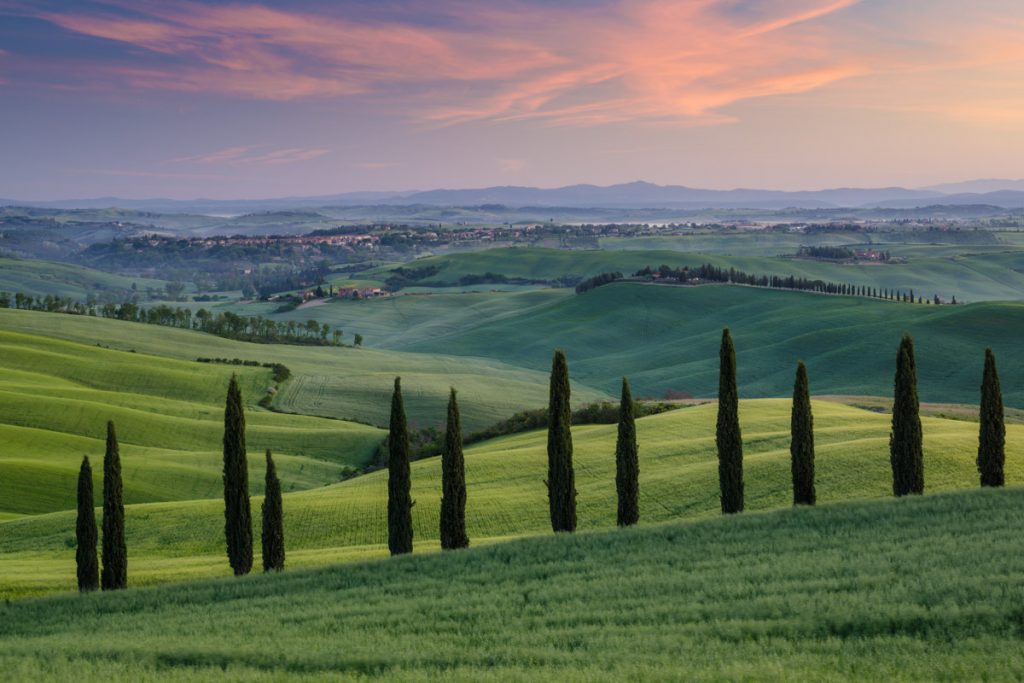 Sitting south of Siena and north of the Val d'Orcia lies the Crete Senesi. Like its more famous landscapes to the south, the Crete Senesi has much to offer any landscape photographer worth their salt. The area is larger than the Val d'Orcia which means that, like its more famous cousin, a car is the best way to navigate around. Rolling hills and pretty instagrammable villages abound so be prepared to dedicate a significant amount of time to the Crete Senesi. There are some obvious photo locations like the Agriturismo Baccoleno with its cypress tree-lined winding road but there are also many lesser photographed spots which is why exploration with a car is an absolute must.
Val d'Orcia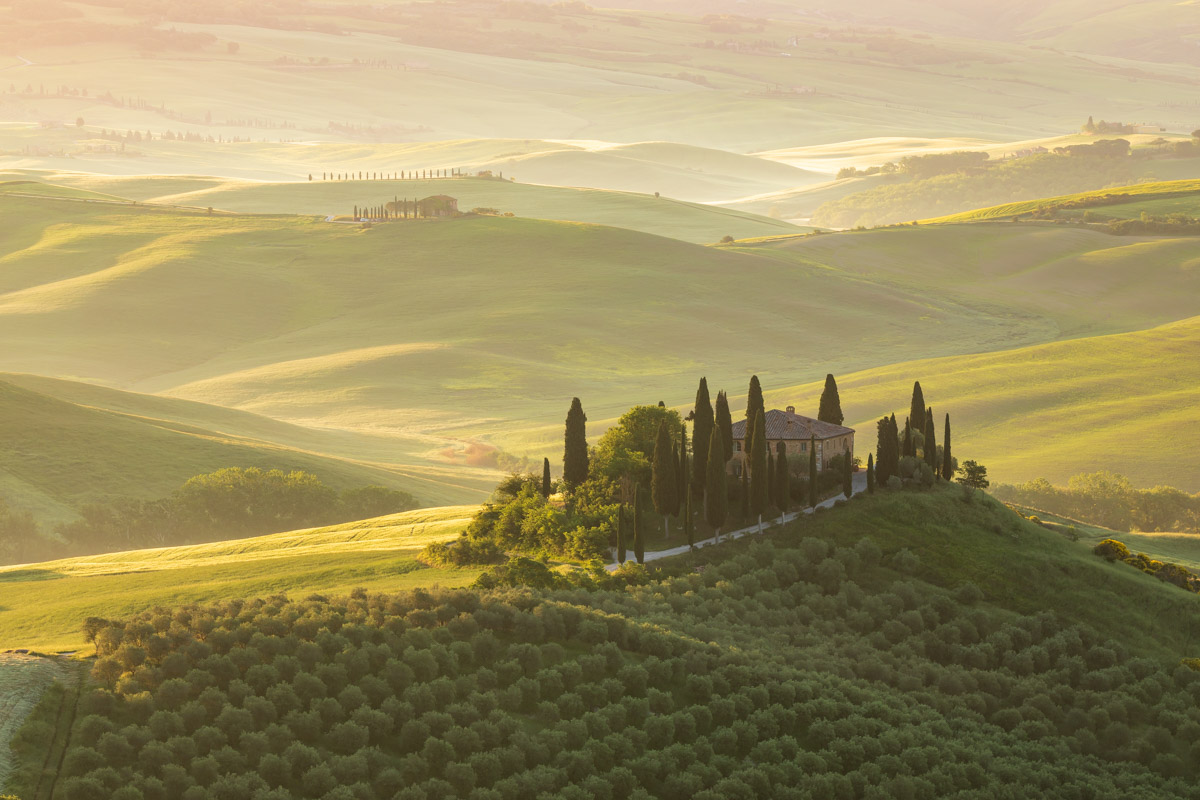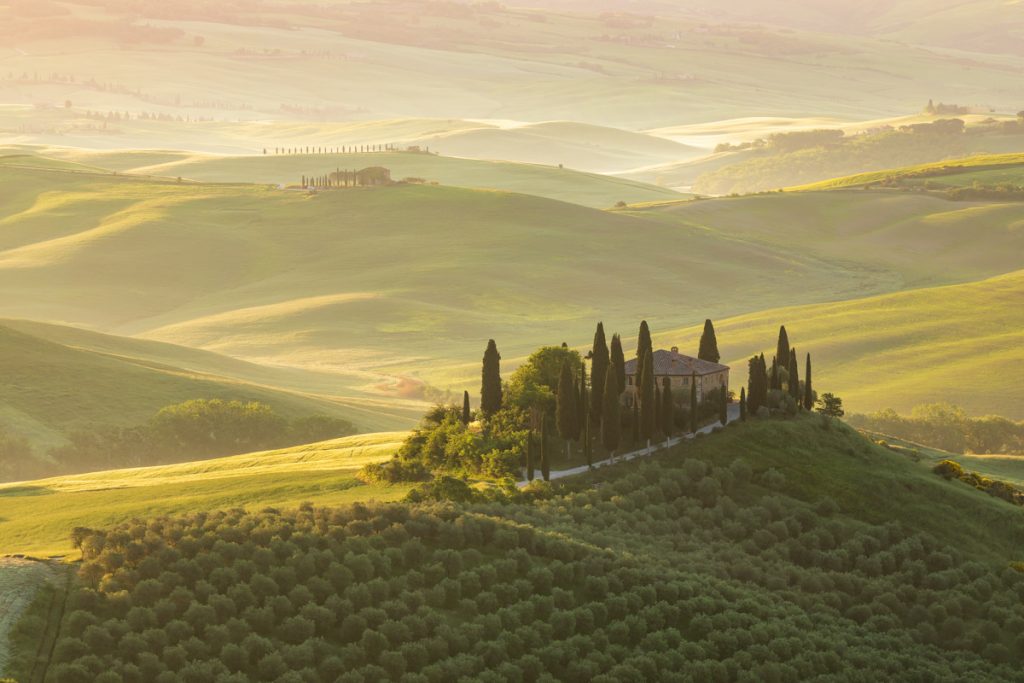 The Val d'Orcia is one of the most iconic places to photograph in Italy and, dare I say it, Europe. It is quite frankly like walking into a dreamland or a film set that was created using CGI. Each year the Val d'Orcia receives millions of visitors and it's not hard to understand why. The area has long been a mecca for landscape photographers and now Instagrammers too have made this place even more famous. From beautifully placed farmhouses on top of hills to long rows of cypress trees gracing roadsides, there is something for everyone to photograph. Add into this mix the small medieval villages and you're spoilt for choice many times over. It's why after several visits I still feel I'm only scratching the surface of what this UNESCO protected area has to offer. If you've been inspired by this and you're interested in joining me for a photography tour of Tuscany then please visit my dedicated
photo tours and workshop
page for more details.