My journey to Mongolia started in January 2018. Having just come down from the Scottish Highlands amidst the harsh winter conditions of the Beast from the East, I went to the Adventure Show in London's Olympia.
At the show, I met Jess of Eternal Landscapes who offered me the chance to discover this amazing country. Once we got chatting it was evident how passionate she was about Mongolia and what it was that it had to offer.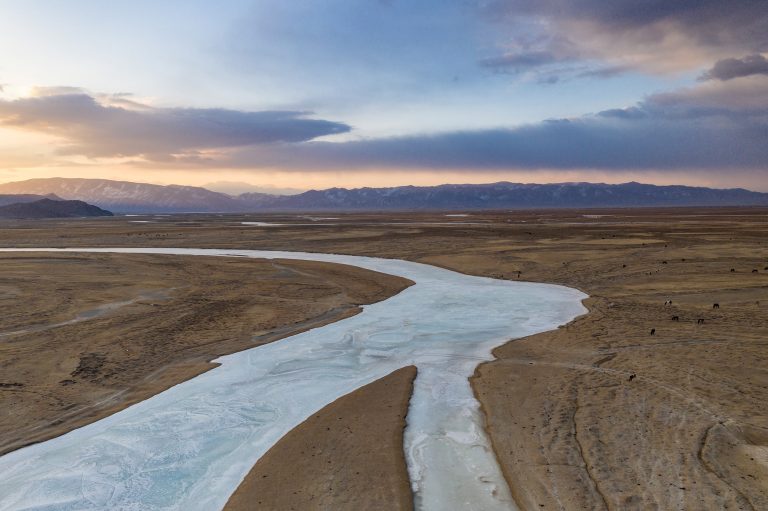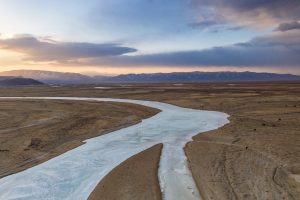 But when I said "yes" to her offer to go I didn't fully appreciate what it was that I was in for. That I would be embarking on an experience that would change my life and how I think about life in general.
At this point, I am going to say that this blog will be split up so as to make it easier reading otherwise it would be a huge article. This first part deals with some of what you need to get there as well as some other questions you might have on this land-locked country that is roughly 5 times bigger than the UK.
Where is Mongolia located?
Mongolia is located in central Asia sandwiched between north western China and southern Russia. Although its far west is near to Kazakhstan it doesn't actually share a border. But Kazakhstan itself an important part on some of the culture of Mongolia.
The capital and largest city of Mongolia is Ulaanbaatar. It is where approximately 40% of the country live. Yes, you did read that right.
Do you need a visa to travel to Mongolia?
Depending on the citizenship shown on your passport is going to depend on whether or not you'll need a visa. British citizens like myself do require a visa to enter the country and you need to go to your nearest Mongolian Embassy who can issue that visa.
The process is extremely simple and what you need to do is take your passport; letter of invitation from an organization such as Jess' Eternal Landscapes as well as your plane ticket.
When I went to the Mongolian embassy in Paris to get mine I was told it takes up to a week to issue the visa. But I did manage to sweet talk the lady into doing it quicker and got it back the same day. I did pay extra though.
The best advice I can give here is to ask them what is and isn't possible. But obviously don't leave it until 2 days before you're leaving otherwise you'll get nowhere!
I'm a solo traveler and don't have an agent in Mongolia?
Now I know there are those of you who prefer going it alone and want to be more flexible in your approach to travel. If you want to go this route then better to contact your nearest Mongolian embassy and ask what the deal is.
If I remember correctly though you do need an invitation letter as they take border control very seriously in Mongolia. To the extent that even if you're 100km from the border you're considered in a border zone.
Why visit Mongolia? What's there?
Why visit Mongolia? Simply put, if you like adventure and want to be taken out of your comfort zone into a complete unknown whilst seeing amazing landscapes and people then go.
Mongolia is an extremely diverse country and its landscapes range from the extremely flat Steppe to the high mountains of the Altai in the west.
There is of course the famous sand dunes of the Gobi Desert but that's somewhere I haven't yet had the pleasure of being in. But of course, there's still time to explore that on a future trip.
The people are kind and welcoming. You might find that the first few days you get checked out a little but you'll find they soon warm to you.
What I would say is try and learn at least those 4 important words in any language which is hello, goodbye, please and thank you. They really do go a long way.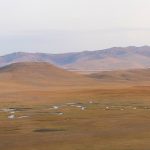 Is it safe to travel to Mongolia? Is it dangerous?
It is absolutely a safe place to travel to. When I traveled to Mongolia I had no issues at all. Exercise all the usual cautions that you would normally do and you'll be fine.
After a couple of days in the capital I was happily walking around the place once I had gotten over my jet lag. If it's your first time in Asia like it was mine then of course it feels a little strange but it won't take long before you feel at ease.
Check out your country's Foreign Office page on Mongolia for up to date travel information before you go. Certainly in the current global lockdown advice is changing on a daily basis.
How to get to Mongolia?
OK, so you've started to convince me that there is something here. That an adventure awaits in this far away land. How do I get to Mongolia?
That's easy as there are a number of ways into the country. My option was to fly to Moscow and then take another flight onto the capital Ulaanbaatar. But you could also fly in from Seoul; Hong Kong or Beijing.
Of course if you're a little more adventurous than this you could always take the Trans-Mongolian train into the country.
When to go to Mongolia
So you've got a plan. You're looking at the brochures. The travel guides and the ever present Trip Advisor for more in depth information. The next natural step is when to go.
When do you go to Mongolia? Well that depends on you and it depends on what you want out of your trip.
Mongolia is often called the Land of the Blue Sky or Land of Eternal Blue Sky. If you want those famous eternal blue skies then March is a good bet. Yes, it might very well be -15°c out there but you'll have all the blue skies you want.
More changeable weather can be found in September which is when my first trip took place. On some days we experience all four seasons in one and my last full day deep snow had arrived. You need to take a look at a whole range of things before deciding when to go to Mongolia.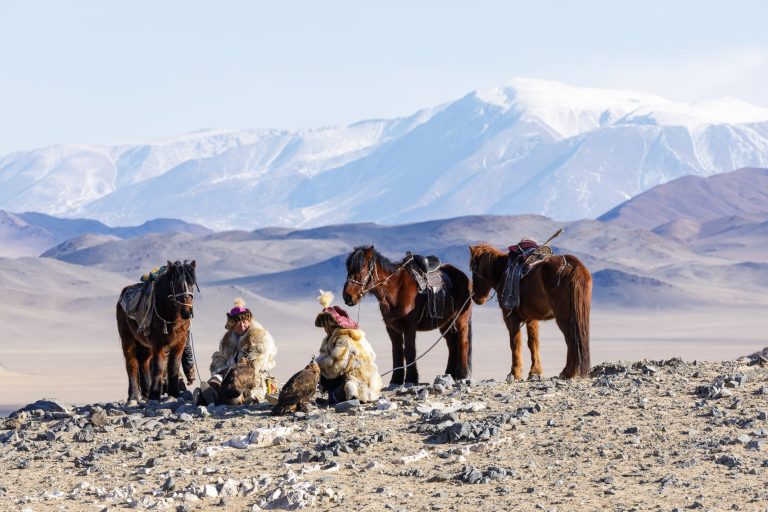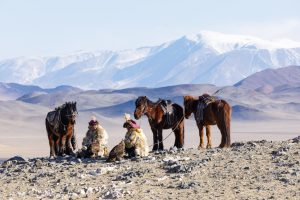 One of the things that people gravitate to is the famous eagle festival which takes place in September. So it might be you want to plan your trip around a more cultural type of event than just weather.
But this eagle festival has become more and more famous over the years. And with fame comes crowds of people. So maybe look to the other eagle festival that takes place in March which is part of the Naruyz celebrations.
Outside of this there are another festivals like the ice festival or the lunar new year so do read up as much as you can before taking the plunge.
How much does it cost to travel to Mongolia?
The ever eternal question of how much does it cost is always answered with how long is a piece of string. This will depend on your chosen mode of transport.
My own trip was an Aeroflot flight from Paris to Moscow then a connecting flight from Moscow to Ulaanbaatar which was again with Aeroflot. The rough cost for the flight was 750€ and the journey was 4 hours to Moscow then another 6 to Ulaanbaatar.
Why did I choose Aeroflot? An easy answer as they are part of the Skyteam group of airlines and I fly them all the time to get both miles and status.
You may choose other airlines and of course it will depend on where you're actually flying from in the first place. What's likely is that you're going to have to get a connection somewhere unless you happen to live somewhere like Moscow or Seoul and you can get a direct flight there.
Next costs to add in are the trip itself within Mongolia. A quick Google search will bring up a number of tour operators at varying prices and levels of comfort. The old saying of "you pay your money you make your choice" is evident here.
What airlines fly into Mongolia?
I already mentioned Aeroflot who are excellent on their service. But there is also Miat, Korean Air and a few others. A quick search of someone like Jetradar will put you on the right path to choosing your way in and which airlines you can take.
How long should I go for on a trip to Mongolia?
This depends on you and what it is you're looking to do. Some people will do a full on tour lasting a couple of weeks while some people will do a mixture of a tour plus day trips to places like Terlj National Park.
From personal experience I would say ten days is an absolute minimum you should be thinking of as you're looking at a country that is both vast and diverse in terms of scenery and people.
What should I take for a trip to Mongolia?
What you should take will largely depend on what time of year you go. Plan a trip in January and expect bone chilling winter conditions so multiple layers of clothing is what you'll be needing here.
For my trip to the Altai in March 2019 it was a case of having three layers for my torso and two for my legs. Add on a nice winter down jacket and warm boots for a nice toasty photographer.
My own way of layering up was to have: merino wool base layer > Rab fleece > Rab hoodie fleece with hooks on the sleeve for my hands. My legs were covered by a merino wool leggings and then just my jeans.
Harking back to my September trip I can say that I wasn't as prepared as I should have been. Proper layers where required as at this time of year you are headed into the autumn months.
What I would advise is to ask the travel company you're going with in Mongolia to help as different regions are likely to have vastly different conditions throughout the year and they will be well versed in advising you. I can only advise on the times I have been there.
So how cold does it get in Mongolia?
The time of year you want to go to Mongolia will obviously affect the type of climate you are likely to come across. Also be aware that the average altitude of Mongolia is 1400 metres. So you're already at an altitude before you start thinking about those high Altai mountains.
The two times of year that I have visited being March and September offered differing day and night temperatures.
March saw average daytime temperatures of -15°c and it wasn't uncommon to come across frozen rivers and lakes on our journey around the Altai. But this cold isn't as bad as it sounds. Mongolia has a dry cold and unlike Europe which has a humid cold it's surprisingly balmy.
When I returned from my March trip I headed straight to the Isle of Lewis and Harris in north west Scotland. It was 5°c most days and actually a lot colder than Mongolia. Sounds crazy doesn't it but that dry cold at 20 degrees less felt warmer due to the dryness of the air.
Do I need shots to go to Mongolia?
Your doctor is your best and most up to date source of information on this one. Obviously make sure you're up to date on your regular vaccinations but your doctor is your best port of call.
A quick Google search will bring up things like Hepatitis A and Typhoid as well as a couple of others. Not being a medical professional it would be unwise to offer underlying advice on this one.
Is the water safe to drink in Mongolia?
This is a question any seasoned traveler will ask of any country. Is it safe to drink the water? From my own experience the answer is yes but I'm going to explain a little more.
When I first headed into the wilderness we stopped at the supermarket to get provisions. We were given the advice to buy just one bottle of water so as to save on plastic waste.
Periodically during our journey the guides would stop in various villages which has water stations. They would fill huge cans of water and each day we would top our drinking water.
This water is clean and filtered and during both my trip I never once had an issue with the water.
Water from a river; stream or lake will pose a different problem as it's likely to contain any manner of things. There are of course a number of water purification kits out there so you pay your money and you take your choice. I know what mine is!
Do you tip in Mongolia?
One of the things you should be aware of when going on any trip into the wilds of Mongolia is you're likely to be staying with a family at some point.
It's a good idea to take some small gift to show your appreciation of your stay with them. Try and find out from your travel agent if the families have children. Kids in any country love toys so it's a good idea to have something to give them. You'll see just how much joy this brings to them.
Any other questions?
By now you probably will have other questions floating round. The best advice? Just go!
Mongolia is an incredible country and before I detail some of my experiences in the next blog post what I can say is that if you are willing to give up those nice creature comforts then you'll be in for an amazing time.
Research as much as you can. Think carefully about what it is you want out of a tour of Mongolia as there is much to see and do.
Part 2 coming up soon…
Useful links