If you haven't already signed up for my newsletter then give it a shot! You'll find a link to the mailing list in the menu. In any case, January's newsletter has been sent out to subscribers as well as being posted on my Facebook page. But if you're not subscribed and you aren't following me over on Facebook then this is how it reads.
January 2019 Newsletter
Welcome to the January 2019 newsletter. First all, Happy New Year! With 2018 over things are gearing up again in mid-January when Scotland beckons.
Previously mentioned in the October 2018 newsletter was three trips. One of these was a pre-cursor to the Dolomites workshop which should be live by mid-January. I'm just waiting to confirm if the other photographer will be available or not. If he isn't then the workshop will be run with 5 available spaces. And the other one was to Japan where I am seriously considering a small group tour in autumn 2019 taking in Kyoto and a few other areas.
My work for 2019 has been mapped out and apart from the aforementioned Scottish foray (spaces still available on the workshop!) in January other places likely to be visited both for professional reasons and others for workshop reasons include Japan in February for some cityscape work; Berlin in March and hopefully Mongolia; Japan again in April for the cherry blossoms; Tuscany photography workshop; Mongolia; Provence workshop and of course the aforementioned Dolomites in October.
In any case let's get up to speed with trip reports and future workshop dates for those that are interested.
Recent trip report – Japan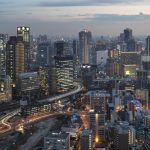 In mid-November 2018 I visited the Kansai area of Japan. The main attractions here being the city of Osaka and also the autumn colour in Kyoto.
My stay was based in Osaka as having never visited Japan before it was the nearest city to where I was flying into.
A while ago I had been warned of the culture shock that greets you in Japan. I wondered what that shock could actually be. It is essentially that you are greeted with an amazing sense of welcome and that the Japanese people are very pleased that you are visiting their country.
From when you first arrive at the airport to a cheery good morning to convenience stores it seems that a smile is never far away. You don't speak Japanese and get lost. No problems! I got lost in Kyoto and a lady walked me down to the railway station; made sure I got my train ticket then directed me to the platform I needed. Can you imagine this in London or Paris? No, I thought not!
One of my days was spent in a temple outside of Kyoto. At lunchtime I asked a girl on the security team if she spoke English. She did so I asked her where I could eat as being vegetarian it was a little bit of a mission in Japan. No problem. She walked me to a local restaurant and explained everything. Then the two ladies sat either side of me went to get some water and proceed to teach me how to use chop sticks. Again, I think in the West we have lost our way a little when it comes to welcoming visitors.
But what of the overall trip and getting images from Japan? Well let's just say that in some cases you need to be prepared to be faced with lots of people. It seems the World has gone Instagram crazy and they all want "that" shot of the bamboo forest in Kyoto or the famous torii gates. Osaka though is less of a hotspot as it doesn't have the same amount of autumn colour as you see in Kyoto but it is no less photogenic and especially so if you like Bladerunner type cities. If you venture off the beaten track too as I did up to Lake Biwa then you totally lose the hordes of people.
Now don't get me wrong, everyone has a right to get their photo but it can get a little too crazy at times and you need a good amount of patience to deal with it should you want that perfect picture with no people. Me? Well, I waited two and a half hours in one spot to get a sole photo with no people in it.
So with this newly acquired knowledge is it likely that Japan will be offered as a photo tour this year? Very possibly and it would be an idea to keep an eye on my workshop page. If I do offer it and anyone is interested you need to fully aware of the patience needed but I'll also plan in areas that are off the regular footfall so as to create something that little more unique. Duration wise it's likely to be 10 days due to the long haul flights needed to get there.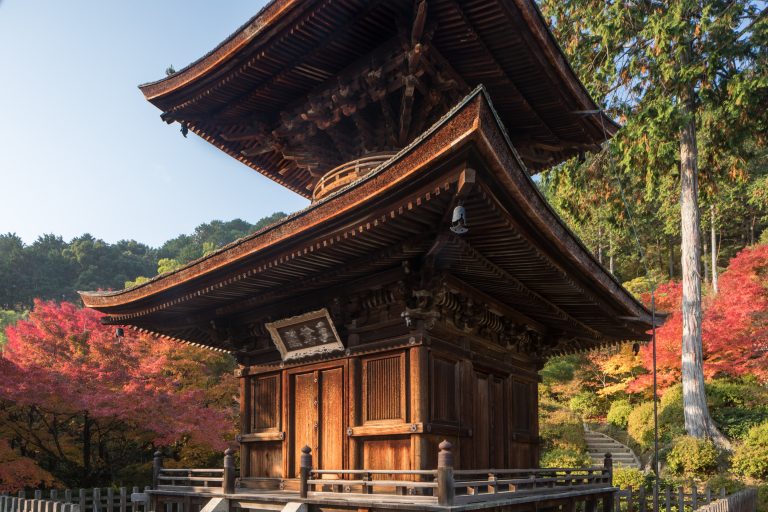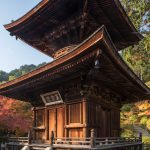 2019 Photography Workshops and Tours
I mainly take small groups on my workshops to a maximum of 5 people. If I'm working with another photographer then it's a maximum group size of 10 people. The best way of securing a place is to get in touch with me to register your interest.
One or two of the tours below haven't quite been finalized but they will be by the end of October.
Glencoe and Surroundings Winter Landscape Photography Tour 14 – 18 January 2019
Mongolia – Altai and Eagle Festival 13 – 23 March 2019
Isle of Skye Photography Tour and Workshop 26 – 30 March 2019
Tuscany 04 – 11 May 2019
Provence 30 June – 06 July 2019
Mongolia Landscapes and Culture 28 August – 08 September 2019
The Dolomites 19 – 26 October 2019