Remote Talks
Zoom camera club talks and presentations can be delivered with the wonders of the internet. Due to recent events more and more camera clubs have been using these remote meeting services such as Zoom; GoToMeeting and Skype in order for presenters to deliver talks and it also avoids the need for travel expenses.
A great remote meeting service, Zoom is used by many companies across the world to host meetings and speakers so why shouldn't camera clubs use this great service to deliver a talk or presentation from a speaker who isn't even in their country! It adds an extra flavour to the club's meetings. Zoom allows meetings of up to 100 people and you can participate in your lounge on your PC, tablet or smart phone. If you add in a microphone you can also ask questions of the speaker and converse with other members too.
The talk doesn't have to be delivered during your normal scheduled hours and can be arranged at a mutually convenient time for all involved.
Let's see how it can work
I send the club organiser a Zoom link. This link is then sent on to interested club members.
At the mutually agreed time we all log on and the lecture is delivered.
You will see my Keynote presentation on your screens and hear my voice.
Time is made at the end for a Q&A session.
Of course, you don't have to use Zoom. Some of the camera clubs and societies that I have presented to have also used the aforementioned GoToMeeting and Skype software. So I'm more than happy to fit in with whichever you feel comfortable using.
So if you're looking for a presenter for your camera club or photographic society, want to know more and would like a quick demonstration then either use the contact form or give me a call (or use WhatsApp) on +33 (0) 6 07 44 13 82 – it will only take 10 minutes and it would give you an insight into how you can use it for your camera club or photographic society.
Camera Club Talks and Presentations
Of course, my camera club talks and presentations don't have to be delivered remotely you can also ask me to deliver a talk to your club in person. I am regularly on the road and can easily fit in an evening at a camera club to come and present my work. The best thing to do if you want me to be there in person is to send me an enquiry via my contact form.
So if you're after a speaker for your camera club, please contact me for availability and pricing.
Available talks either in person or remote
Journey to the end of the World – The Fjords of Patagonia

Mongolia

 – From the landscape to eagle hunters – take a journey across Mongolia from the famous Steppe landscape to the eagle hunters of the Altai region in western Mongolia.
UK Across the Seasons – Created for clubs outside of the UK as a journey through Britain's landscape.
A Japanese Autumn – A talk centred around my first trip to Japan in the autumn of 2018 to capture the fall colours. The talk will explain how I captured the images as well as the planning etc that went into it.
Japanese cityscapes – From Buddha to Blade Runner – Explore the old architecture of Japan to the newest. Starting in Himeji with its famous castle, going to Kyoto with its beautiful temples the talk ends in Tokyo with Blade Runner'esque architecture.
Stuck in Vietnam – A talk about my very first trip to Vietnam. What happened when an "incident" forced an extended stay in the country and how I overcame the challenges.
Circumnavigating Uzbekistan – Journey with me through Uzbekistan as I show you how I photographed the people and architecture of this stunning Central Asian country. In August 2021 I was lucky enough to be invited to photograph the country over three and a half weeks. The trip was sponsored by various people including the Ministry of Tourism for Uzbekistan.
Bella Italia – The beautiful country that is Italy. Having visited over 30 times I've come to see certain areas as favourites. The country is, of course, beautiful all over but for landscape photographers, certain areas shine such as the Dolomites and Tuscany. This talk will show you how I have photographed these two stunning areas of Italy as well as what goes into the planning of my images.
Breathless in Nepal – In April 2022, I made the journey into Nepal taking in some of the festivities around the New Year. But the main purpose of my trip was to go to Upper Mustang. An autonomous region up at the Chinese border, going to Upper Mustang is like stepping back in time. It also comes with complexities too which just adds to the experience. This talk will talk you through the ins and outs of this epic journey into a little visited area of Nepal.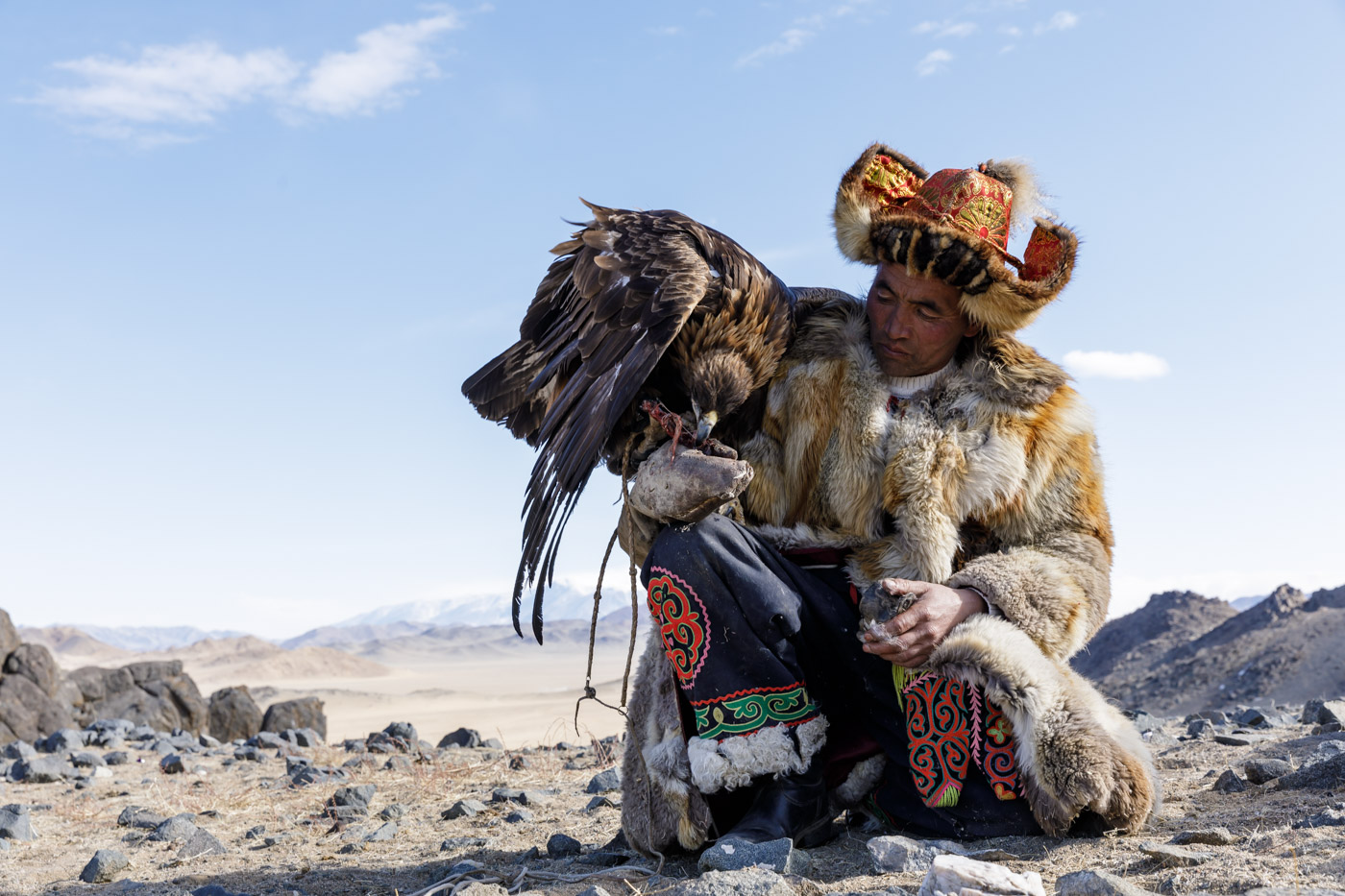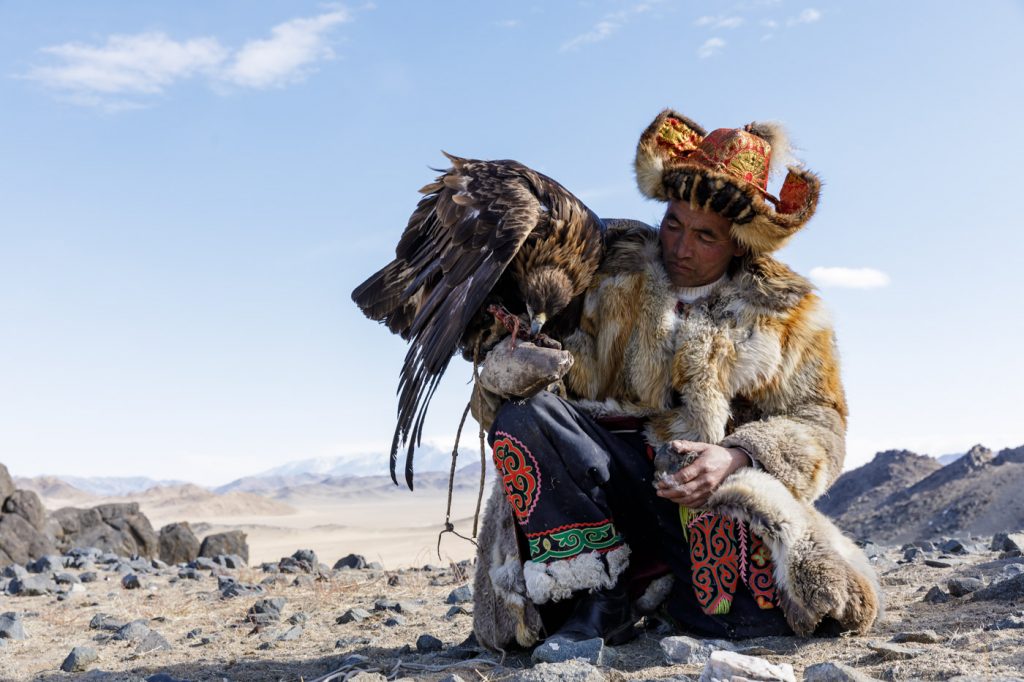 Upcoming camera club talks and presentations
| | | | |
| --- | --- | --- | --- |
| Club | Talk | Date | Format |
| Palmerstown Camera Club | Mongolia – Eagle Hunters | 04 May 2022 | Zoom |
| Southwick Camera Club | The Fjords of Patagonia | 05 May 2022 | Zoom |
| Wallasey Amateur Photographic Society | The Fjords of Patagonia | 20 September 2022 | Zoom |
| Worcestershire Camera Club | Mongolia – Eagle Hunters | 11 October 2022 | Zoom |
| Texas Photography Club | Talk Subject – TBC | 11 October 2022 | Zoom |
| Richmond & Twickenham Photographic Society | Talk Subject – TBC | 13 October 2022 | Zoom |
| East Kilbride Camera Club | Talk Subject – TBC | 24 October 2022 | Zoom |
| South Bay Camera Club | Talk Subject – TBC | 24 October 2022 | Zoom |
| Hampstead Photographic Society | Talk Subject – TBC | 25 October 2022 | Zoom |
| Penrith Camera Club | Talk Subject – TBC | 26 October 2022 | Zoom |
| Tonbridge Camera Club (Kent) | Talk Subject – TBC | 27 October 2022 | Zoom |
| South Cumbria Club | Stuck In Vietnam | 28 October 2022 | Zoom |
| Maidstone Camera Club | A Japanese Autumn | 22 November 2022 | Zoom |
| Paisley Colour Photographic Club | Mongolia – Eagle Hunters | 24 November 2022 | Zoom |
| North Cheshire Photographic Society | Mongolia – Eagle Hunters | 06 December 2022 | Zoom |
| Penicuik Photography Club | Talk Subject – TBC | 08 December 2022 | Zoom |
| Salisbury Camera Club | Talk Subject – TBC | 12 December 2022 | Zoom |
| Oldham Camera Club | Circumnavigating Uzbekistan | 15 December 2022 | Zoom |
| Eastbourne Photographic Society | The Fjords of Patagonia | 03 January 2023 | In Person |
| Windlesham & Camberley Camera Club | Talk Subject – TBC | 04 January 2023 | In Person |
| Cheltenham Camera Club | Talk Subject – TBC | 05 January 2023 | In Person |
| Ilkley Camera Club | Talk Subject – TBC | 06 January 2023 | In Person |
| Holmfirth Camera Club | Talk Subject – TBC | 16 January 2023 | In Person |
| Stafford Photographic Society | Talk Subject – TBC | 17 January 2023 | In Person |
| Keynsham Camera Club | Talk Subject – TBC | 18 January 2023 | In Person |
| Wallingford Camera Club | Talk Subject – TBC | 19 January 2023 | In Person |
| Dorchester Camera Club | Talk Subject – TBC | 23 January 2023 | In Person |
| Highcliffe & Infinity Photography Club | Talk Subject – TBC | 25 January 2023 | In Person |
| Preston Camera Club | Talk Subject – TBC | 26 January 2023 | In Person |
| Washington Camera Club | Talk Subject – TBC | 27 January 2023 | In Person |
| Bon Accord Camera Club | Talk Subject – TBC | 09 March 2023 | Zoom |
| North Berwick Photographic Society | Japanese Cityscapes – From Buddha to Bladerunner | 30 March 2023 | Zoom |
| Bon Accord Camera Club | Talk Subject – TBC | 06 April 2023 | Zoom |
| Wareham Camera Club | Mongolia – Eagle Hunters | 18 April 2023 | Zoom |
| Fordingbridge Camera Club | Talk Subject – TBC | 03 May 2023 | Zoom |
Testimonials
Pinner Camera Club – 06 April 2020
Julian gave our club a most interesting talk on his experience creating a portfolio of photographs for use as publicity material for an Antarctic cruise line.  Not only was the subject fascinating, but the images themselves, sometimes taken in extremely challenging conditions, were of a very high quality
Wrexham & District Photographic Society
– 27 April 2020
On Monday April 27th we welcomed Julian Elliott to the Wrexham and District Photographic Society to give a presentation on his travels through Mongolia.
Julian lives in France so would not normally have been in a position to give his presentation at our club. Due to the Covid 19 virus our club sessions had to be cancelled so we arranged with Julian to do his presentation using the ZOOM app. This went extremely well with 20 of our members on line watching his presentation.
Julian is a very accomplished photographer with a keen eye for detail and being a confident warm and friendly speaker, the evening was a great success.
His images gave a true reflection of how vast and diverse Mongolia is and his images of the landscape and Mongolian horseback people were amazing.
If the situation changes and Julian is residing in the UK we would definitely call on him again.
Blackburn Camera Club – 04 May 2020
I am the programme organiser for my local camera club in Blackburn. Obviously the current situation poses many challenges for us all but as a club we were determined to continue holding meetings and decided to use Zoom for that purpose. We received a very timely email from Julian offering his services for such meetings. I emailed him and his response was quick, efficient and very helpful. Julian presented his talk on the Patagonian Fjords to us just 3 days after my initial contact. None of us knew Julians work from before apart from what we saw on his web site. His talk ended up being a real treat!  He gave very interesting insight into the challenges of being a professional photographer and the problems of taking photos in challenging circumstances. His images were stunning both in terms of the subject (amazing sea and landscape) and quality. Julian himself was great – interesting to listen to, friendly, confident with the technology and receptive to questions. He is really keen to get involved in camera clubs and we are all looking forward to seeing Julian and more of his images in the future – either in the real world or the virtual one!
Mick, Blackburn & District Camera Club – 04 May 2020
Just a quick note to say that I thoroughly enjoyed your talk to our camera club on Monday the 4th May 2020 on the fjords of Patagonia at Blackburn CC.
Your presenting skills were relaxed, information and friendly, not forgetting your superb photographs which gave an insight into the area and the difficulties that you encountered weather wise during your commission.
I would recommend your talks to other clubs without doubt, I look forward to seeing you in the 'flesh" so to speak for another of your talks, as this talk was given remotely due to, as we all know, world circumstances.
Phil, Hutt Camera Club – 12 May 2020
Julian – I am  a member of the Hutt Camera Club, Wellington  New Zealand and listened to your fabulous talk last evening.  Thank you so much for your presentation of the Patagonia adventure.  Very professional – liked the natural photographs – the blue of the glacier ice – the people – the drone photography and the geography of that part of the world.  I learnt so much from the thoroughly enjoyable talk.  Thank you again.
President, Hutt Camera Club, New Zealand – 12 May 2020
We were so grateful that Julian reached out to us as it was a fantastic option to introduce an overseas speaker we normally wouldn't have had access to and with the lockdown restrictions it has been challenging keeping club nights going.
He made it very easy to liaise with and put together.  We had around 20 members tune in to the talk who all found it very interesting and there was lots of chat at the end of the presentation as well.  Julian was very friendly and approachable and welcomed queries and discussion.  We all learnt a lot and enjoyed images of a place we haven't visited before.  Highly recommended to all camera clubs.
Chairperson, Marlow Camera Club – 19 May 2020
Julian enthralled us all with his talk on Mongolia. It is one of the remote places that few people from the Western world visit but his knowledge of the country truly brought the talk to life. Julian's images of the landscape were stunning and the vastness of the country really came across. Equally impressive were his portraits of the people and their lives. It was one of the most memorable talks I have heard in a long time.
Various, Kelso Camera Club – 20 May 2020
I enjoyed the talk as we learned about a little known, almost mysterious part of the world as well as some of the stories behind both the images and the people in them. The photography was pretty special too.
Really enjoyed Julian's presentation last night. Another excellent speaker I love to see at the club. For Julian's website: As I haven't travelled much over the years, it was lovely to see photographs of somewhere I had heard of but knew very little about. A great way to hear about their culture and their everyday life first hand through the beautiful photographs
Cork Camera Group, Ireland – 2 June 2020
I loved the way Mongolia was introduced to the viewer. A nice introduction to the landscape and the people before delving into the Eagle Hunters. I also loved the back story about the accommodation etc. and the connection with the people. Well done Julian on a top class presentation.
Merrimack Valley Camera Club, USA – 15 June 2020
Thank you again, Julian, for bringing your program to the Merrimack Valley Camera Club (and friends). It was fabulous!
Chairperson & Program coordinator – Aperture Woolwich Photographic Society – 17 June 2020
Aperture Woolwich PS hosted a talk by Julian Elliott last night entitled Journey to the end of the World – The fjords of Patagonia.
Julian is based in France so it is only through our current situation we are able to embrace Zoom and reach out to speakers we could never normally afford.
Julian was commissioned by a cruise company for the trip to capture the ship, the crew passengers and of course the amazing scenery. The talk is a really interesting insight to how to shoot to a brief. Julian is a really engaging speaker and the images are of really high standard. He also showed a few images from a trip to Mongolia and I've already had members emailing me to book him again !
I'm happy to recommend to all programme secretaries.
Sale Photographic Society – 18 June 2020
On behalf of Sale photographic society many thanks for an enthralling presentation, our members enjoyed very much an interesting and well presented presentation of Mongolia.
You highlighted many facts of the vastness, a sparsely populated destination not so visited by many of us and a great insight into the culture and people of that kingdom,
Your images told us a great story!
Rich Isaacman, President, Digital Photography Club of Annapolis, USA – 27 June 2020
Julian's Mongolia talk delighted our frequently-jaded camera club here in the Washington DC area. He has succeeded in the ultimate goal of travel photography: not just bringing the place to the viewer, but bringing the viewer to the place, instilling a sense of presence and immediacy that brings that distant land to life. His talk drew lots of interested questions from a very engaged audience; he talked about equipment, composition, lighting, exposure, and all the technical aspects of his craft, against a background of history and cultural awareness. We look forward to having him back for a future talk on a similarly thrilling topic.
G Lintern – 10 July 2020
Julian's talk went down very well with our camera club members.  They especially enjoyed the action shots of the Mongolian hunters, and we had a lively Q&A session
Tony Fitzgerald, VP, Queensland Camera Group, Australia
We are the Queensland Camera Group, a small photography club which has operated out of Brisbane, Australia since 1956.  When COVID19 hit in early 2020 we thought the club would have to close its doors for the first time in almost 65 years.  However as the result of some visionary thinking, tenacity and a little help from some IT technical guru members we were able to be up and running in a virtual capacity, utilising the Zoom online platform, in no time at all.
Operating in this virtual environment opened doors to opportunities we could not have dreamed of previously, including offering access to guest speaker photographers from around the world.  The first international photographer to reach out to us was Julian Elliott, an English freelance travel and landscape photographer who lives in France.  Having an opening in our program and following an incredibly positive reference from a New Zealand club, we took the plunge and engaged Julian, and we were not disappointed.
Julian was extremely engaging and held our interest for 90 minutes with his talk on his recent trips to Mongolia.  He took us on a photographic journey for the city to the remote backblocks of this fascinating country.  His talk was littered with great tips and advice on travel photography to remote and harsh locations and was reinforced the whole time with breathtaking images.  He also stayed online with us for another half and hour after his talk to answer questions to give us ever more great tips.
We would definitely recommend Julian to any photography club or similar wanting to engage a stimulating and engaging guest speaker.
A Thomas, 85 Group Photography, 22 September 2020
Thank you so much for a fantastic presentation and being so patient answering all our questions, not all on photography techniques!!  It was nice to get away from the usual must "go to" locations and see a completely different landscape and way of life.
T Jamieson, Bridgwater Photographic Society, 06 October 2020
Thank you for the superb lecture last evening, I do believe this was one of the best set of images I have seen for some while and the story's behind them was just great. My best wishes for the future.
F Kilgour, Galashiels Camera Club, 07 October 2020
On behalf of Galashiels Camera Club I would like to thank you for inspiring talk 'Journey to the End of the World'. We really appreciated the time you gave us and I think it probably has to go down as one of our longest meetings ever due to all the members questions and discussion at the end. I think that showed how much we enjoyed it. Alistair has been sharing some of your YouTube recordings to the club Facebook page and we are also enjoying those.
The current situation has allowed us to have speakers from far and wide this season and I suspect when things return to normal we will probably incorporate a few 'Zoom' sessions, with speakers from further afield, in our programme each season. It was also great to 'see' some members from other local clubs and they have said how much they enjoyed the evening.
Thanks again for joining us and hopefully we can have you back in the future.
E Murray, Workshop Photography Club, 11 November 2020
First, may I say a big thank you on behalf of everyone who saw your presentation yesterday evening. I have had really positive feedback about how everyone really enjoyed your talk. Your images and your storytelling were superb. You gave us a wonderful insight into a country that is completely off our radar. And what a diverse country it is. As you were probably aware, the eagle hunters were my favourite!! What I wouldn't give to have images like that.
D Longley, Deal Camera Club, 18 November 2020
Many thanks for your talk on Vietnam. I would think it must be one of the most outstanding we have had at our club for a long time as well as great photography and information on how to get about to find great shots.
But for me, and I am sure I speak for other members at the club, I now feel that I must go to Vietnam no matter what.
P Winberg, Hot Springs Village Camera Club – USA, 12 January 2021
Thanks for the inspiration and insights you gave us tonight. Many of us here in Hot Springs Village do travel a good bit.
R Hall, Sheffield Photographic Society, 19 January 2021
I wanted to give an official 'thank you' for an excellent talk last night.  You drew the highest attendance of this season! Brilliant photography, interesting and informative.
A Drummond, Earlston Camera Club, 21 January 2021
Very many thanks for giving us so much of your time on Thursday evening.  It was a very relaxed and thoroughly enjoyable presentation, which combined great photographs with a real insight into travelling in such a remote area.
B Smith, St Austell Camera Club, 28 January 2021
First thank you very much for your presentation it met my expectations and went beyond. Very well put together some very useful information and most importantly for me great images that show your passion for such an amazing place. So once again thank you very much from my self and on behalf of St Austell Camera Club.
D Smith, Motherwell Camera Club, 22 September 2022
The club members and myself, I would like to thank you for your excellent presentation and talk on Thursday evening.
Like a few other members I love northern Italy, and the inspiring images in your presentation made us all want to go out next day and book the first Ryanair flight out there.
President of Richmond & Twickenham Photographic Society, 13 October 2022
I, and everyone I have spoken to, really enjoyed your talk – the eagle hunter images were fantastic, of course, but so were your panoramas. And it was fascinating to hear about your journey and a bit about a very different culture.
Thank you also for being so generous with your answers to questions