Remote Talks
Zoom camera club talks and presentations can be delivered with the wonders of the internet. Due to recent events more and more camera clubs have been using these remote meeting services such as Zoom; GoToMeeting and Skype in order for presenters to deliver talks and it also avoids the need for travel expenses.
A great remote meeting service, Zoom is used by many companies across the world to host meetings and speakers so why shouldn't camera clubs use this great service to deliver a talk or presentation from a speaker who isn't even in their country! It adds an extra flavour to the club's meetings. Zoom allows meetings of up to 100 people and you can participate in your lounge on your PC, tablet or smart phone. If you add in a microphone you can also ask questions of the speaker and converse with other members too.
The talk doesn't have to be delivered during your normal scheduled hours and can be arranged at a mutually convenient time for all involved.
Let's see how it can work
I send the club organiser a Zoom link. This link is then sent on to interested club members.
At the mutually agreed time we all log on and the lecture is delivered.
You will see my Keynote presentation on your screens and hear my voice.
Time is made at the end for a Q&A session.
Of course, you don't have to use Zoom. Some of the camera clubs and societies that I have presented to have also used the aforementioned GoToMeeting and Skype software. So I'm more than happy to fit in with whichever you feel comfortable using.
So if you're looking for a presenter for your camera club or photographic society, want to know more and would like a quick demonstration then either use the contact form or give me a call (or use WhatsApp) on +33 (0) 6 07 44 13 82 – it will only take 10 minutes and it would give you an insight into how you can use it for your camera club or photographic society.
Camera Club Talks and Presentations
Of course, my camera club talks and presentations don't have to be delivered remotely you can also ask me to deliver a talk to your club in person. I am regularly on the road and can easily fit in an evening at a camera club to come and present my work. The best thing to do if you want me to be there in person is to send me an enquiry via my contact form.
So if you're after a speaker for your camera club, please contact me for availability and pricing.
Available talks either in person or remote
Journey to the end of the World – The Fjords of Patagonia

Mongolia

 – From the landscape to eagle hunters – take a journey across Mongolia from the famous Steppe landscape to the eagle hunters of the Altai region in western Mongolia.
UK – Across the Seasons. Created for clubs outside of the UK as a journey through Britain's landscape.
A Japanese Autumn – A talk centred around my first trip to Japan in the autumn of 2018 to capture the fall colours. The talk will explain how I captured the images as well as the planning etc that went into it.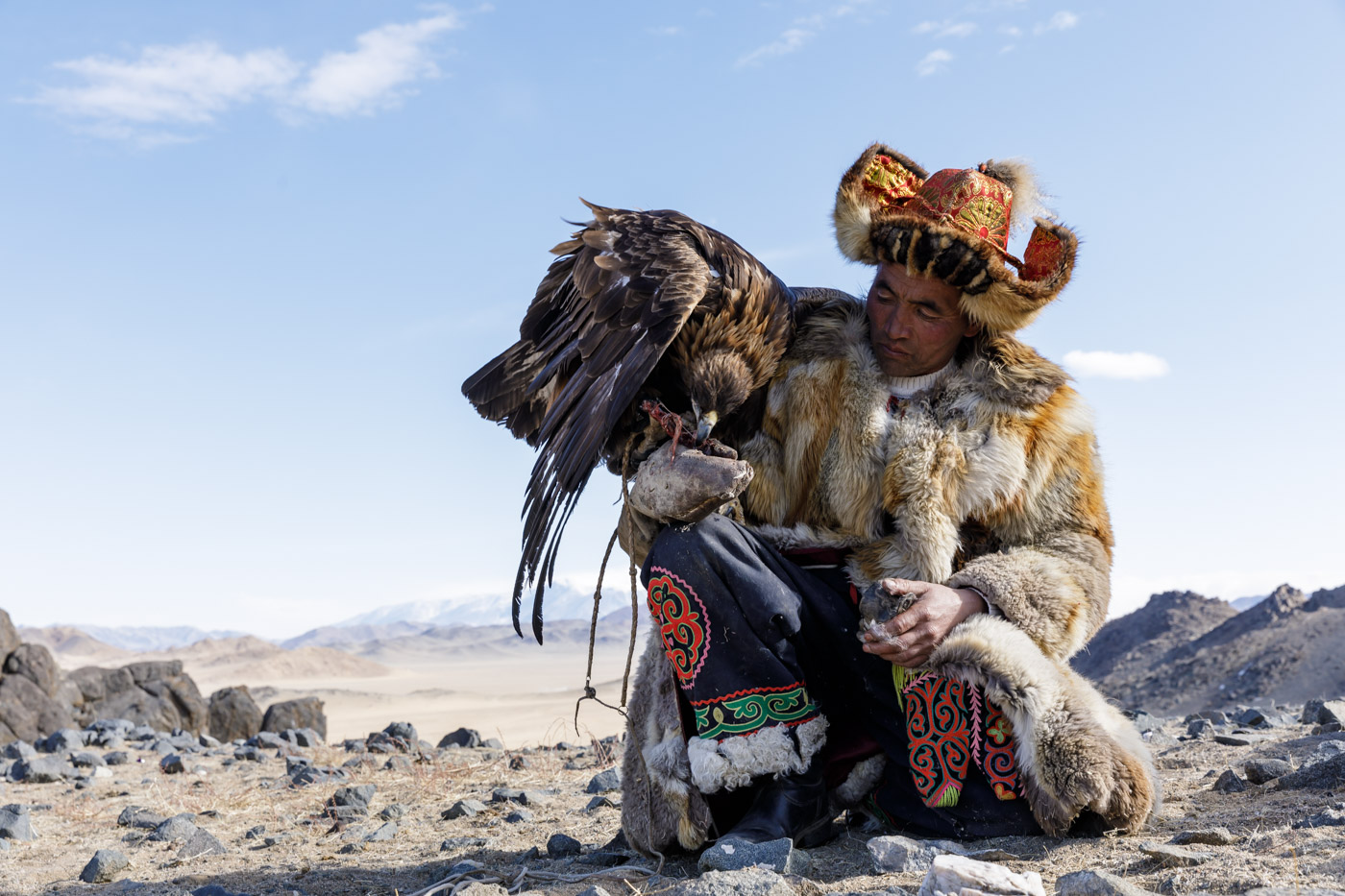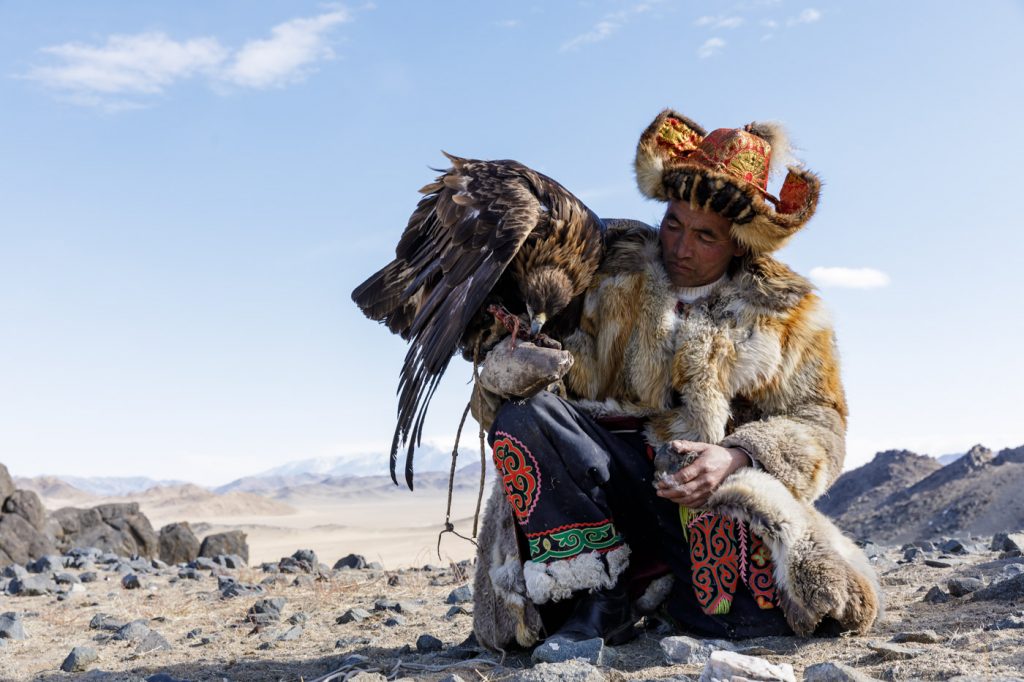 Upcoming camera club talks and presentations
Testimonials
Pinner Camera Club – 06 April 2020
Julian gave our club a most interesting talk on his experience creating a portfolio of photographs for use as publicity material for an Antarctic cruise line.  Not only was the subject fascinating, but the images themselves, sometimes taken in extremely challenging conditions, were of a very high quality
Julian lives in France so would not normally have been in a position to give his presentation at our club. Due to the Covid 19 virus our club sessions had to be cancelled so we arranged with Julian to do his presentation using the ZOOM app. This went extremely well with 20 of our members on line watching his presentation.
Julian is a very accomplished photographer with a keen eye for detail and being a confident warm and friendly speaker, the evening was a great success.
His images gave a true reflection of how vast and diverse Mongolia is and his images of the landscape and Mongolian horseback people were amazing.
If the situation changes and Julian is residing in the UK we would definitely call on him again.
Mick, Blackburn & District Camera Club
Just a quick note to say that I thoroughly enjoyed your talk to our camera club on Monday the 4th May 2020 on the fjords of Patagonia at Blackburn CC.
Your presenting skills were relaxed, information and friendly, not forgetting your superb photographs which gave an insight into the area and the difficulties that you encountered weather wise during your commission.
I would recommend your talks to other clubs without doubt, I look forward to seeing you in the 'flesh" so to speak for another of your talks, as this talk was given remotely due to, as we all know, world circumstances.
Phil, Hutt Camera Club
Julian – I am  a member of the Hutt Camera Club, Wellington  New Zealand and listened to your fabulous talk last evening.  Thank you so much for your presentation of the Patagonia adventure.  Very professional – liked the natural photographs – the blue of the glacier ice – the people – the drone photography and the geography of that part of the world.  I learnt so much from the thoroughly enjoyable talk.  Thank you again.
President, Hutt Camera Club
We were so grateful that Julian reached out to us as it was a fantastic option to introduce an overseas speaker we normally wouldn't have had access to and with the lockdown restrictions it has been challenging keeping club nights going.
He made it very easy to liaise with and put together.  We had around 20 members tune in to the talk who all found it very interesting and there was lots of chat at the end of the presentation as well.  Julian was very friendly and approachable and welcomed queries and discussion.  We all learnt a lot and enjoyed images of a place we haven't visited before.  Highly recommended to all camera clubs.
Blackburn Camera Club
I am the programme organiser for my local camera club in Blackburn. Obviously the current situation poses many challenges for us all but as a club we were determined to continue holding meetings and decided to use Zoom for that purpose. We received a very timely email from Julian offering his services for such meetings. I emailed him and his response was quick, efficient and very helpful. Julian presented his talk on the Patagonian Fjords to us just 3 days after my initial contact. None of us knew Julians work from before apart from what we saw on his web site. His talk ended up being a real treat!  He gave very interesting insight into the challenges of being a professional photographer and the problems of taking photos in challenging circumstances. His images were stunning both in terms of the subject (amazing sea and landscape) and quality. Julian himself was great – interesting to listen to, friendly, confident with the technology and receptive to questions. He is really keen to get involved in camera clubs and we are all looking forward to seeing Julian and more of his images in the future – either in the real world or the virtual one!
Chairperson, Marlow Camera Club
Julian enthralled us all with his talk on Mongolia. It is one of the remote places that few people from the Western world visit but his knowledge of the country truly brought the talk to life. Julian's images of the landscape were stunning and the vastness of the country really came across. Equally impressive were his portraits of the people and their lives. It was one of the most memorable talks I have heard in a long time.
Various, Kelso Camera Club
I enjoyed the talk as we learned about a little known, almost mysterious part of the world as well as some of the stories behind both the images and the people in them. The photography was pretty special too.
Really enjoyed Julian's presentation last night. Another excellent speaker I love to see at the club. For Julian's website: As I haven't travelled much over the years, it was lovely to see photographs of somewhere I had heard of but knew very little about. A great way to hear about their culture and their everyday life first hand through the beautiful photographs