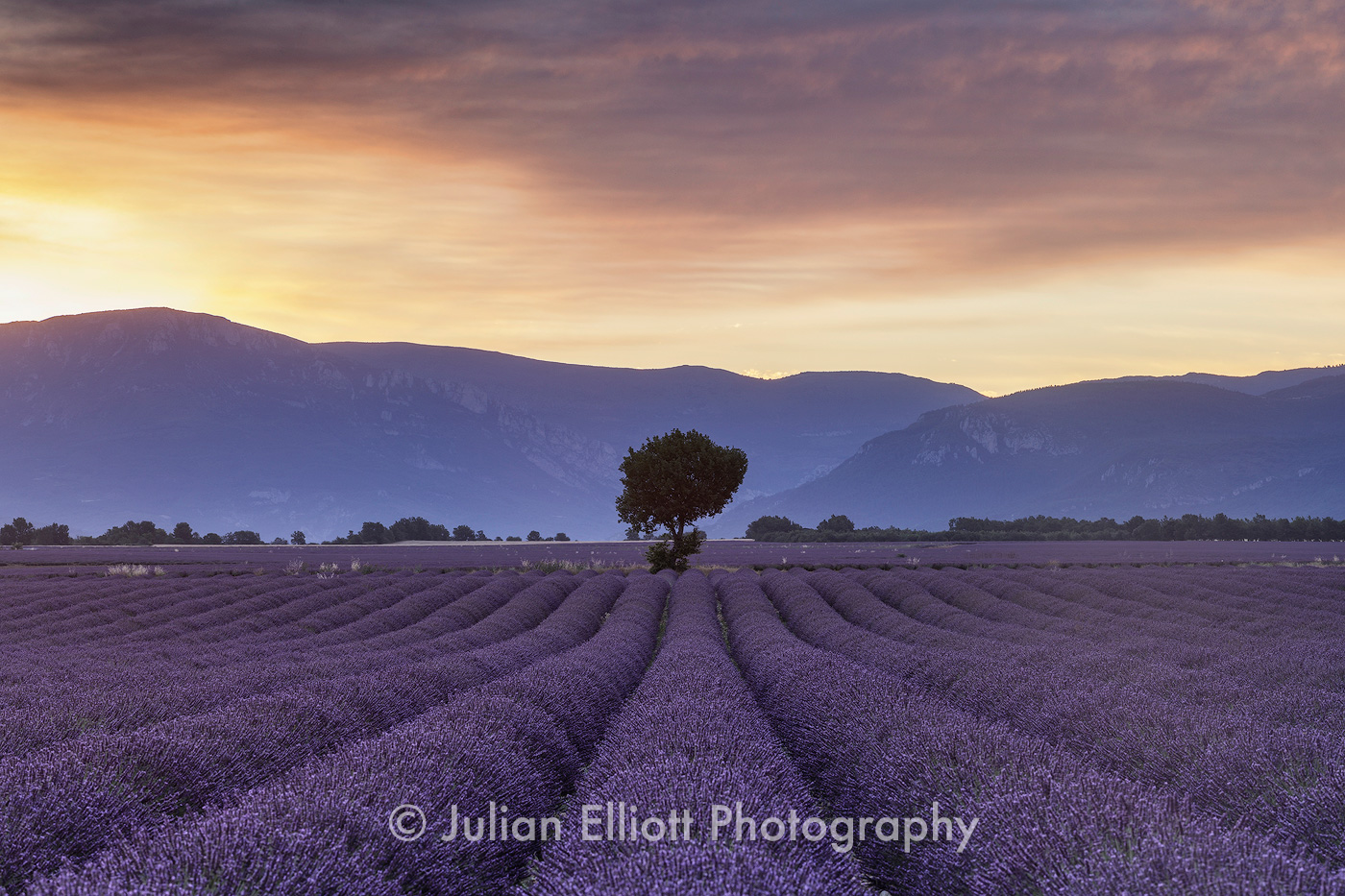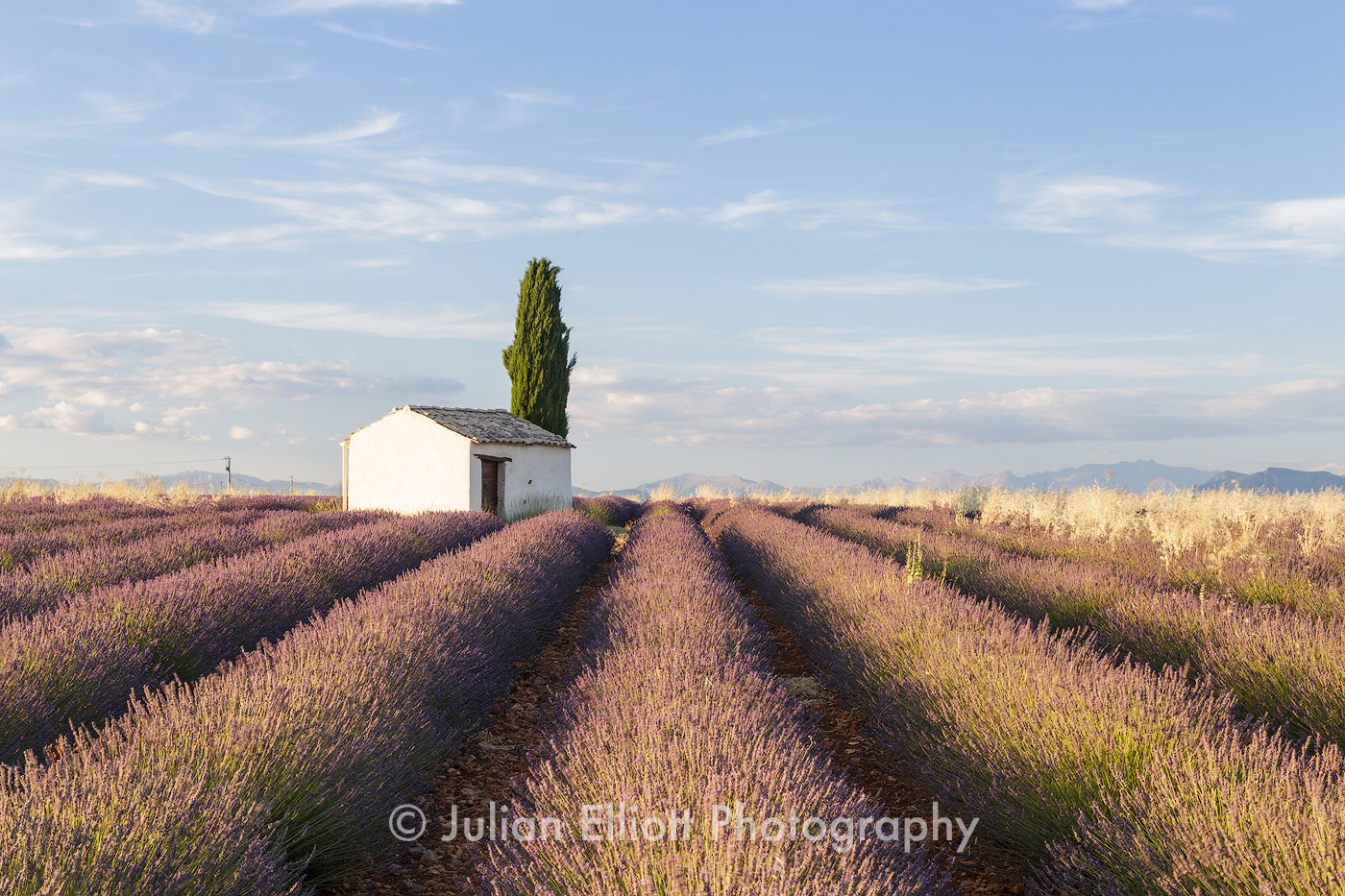 Provence Photography Tour | 2 - 08 July 2023
A six-day Provence photography tour of the stunning landscapes as well as the surrounding area
Join me in the summer of 2022 for a photography tour of Provence with its beautiful lavender fields and pretty villages.
The photography tour will be based in two separate areas so that we can maximize the photo locations of this beautiful area of southern France. Sunday 2nd July - Wednesday 5 July 2023 is based in the Valensole area, then we move westwards to Avignon from Wednesday to Saturday.
During the summer months in early July, the lavender starts to come into full bloom and this is especially so on the Plateau de Valensole where we will begin the photography tour. These fields are filled with lone trees and farm buildings which make the perfect backdrop for our photography.
But it's not all endless fields of lavender, if we're lucky the sunflowers will be in bloom too providing a sea of yellow. In addition, our photo tour will also include some of the surrounding villages as well as a trip to Avignon.
We will spend in the beautiful villages too so you'll have a chance to capture the architecture of the south of France as well as still life scenes and lifestyle images.
A typical Provence Photo Tour itinerary in the summer
During early July the average time of sunrise is 0550am whilst sunset is around 930pm. During our photo tour, we will be out to catch the sunrise before heading back to the hotel to eat breakfast.
Ideally, we need to be at our chosen sunrise location around 0515am so be aware that an early start is needed. Of course, you are under no obligation to wake up early and can choose to stay at the accommodation until we return from the sunrise shoot.
Breakfast is going to be around 830am as by this time the light on the landscape has become harsh.
After breakfast, we'll take a break and meet up again around 11 - 1130am when we'll head to photograph one of the beautiful villages that form part of the area.
In the early afternoon, if time permits, we'll have a short break before heading out for the late afternoon light heading into sunset.
Photography techniques covered during the workshop
Out in the field
Exposure and understanding of how to get the best out of the light
Composition techniques to create balanced images
Lens choice and focal length. Typically people head for the wide-angle in a landscape but telephoto lenses are also heavily used to isolate features in the landscape
Panoramic photography. How to best compose the beautiful panoramas that we'll see during the photography tour
Processing
Using Adobe Lightroom or Camera Raw to process our images
Using luminosity masks in Adobe Photoshop
Colour correction
Stitching panoramic images
Additional information
Where do I meet you?
We will all meet at Marseille airport at 16:30 on the 2 July 2023. 
Is it hot in Provence during the summer?
Yes. Southern France can get hot indeed during the summer but we will make sure to work in the best of the light at either end of the day. After lunch, we will keep out of the intense heat by taking time back at our hotel or in a café if we are out on location. Please remember to bring your sun cream as it will be essential.
What clothing should I bring?
Make sure to bring comfortable loose clothing. You will need shorts and maybe a light fleece for dawn/ evening shoots. A hat is essential as are sunglasses.
Footwear?
Comfortable walking shoes are ideal for the countryside and landscape. A pair of trainers are better for our visits to the towns and villages of Provence.
What camera kit should I bring?
A wide-angle lens (16-35mm) and medium zoom (24-70mm) are the lenses we'll be using the most. A longer zoom (70-300) will be useful to cover most compositional eventualities that we may need to isolate. 
Do I need a computer?
Although not essential, it's a great idea to bring a laptop computer with you so you can discuss imagery with me.  
What computer support do you give?
I try and make a point of helping those that need it in digital photography. If inclement weather or tiredness takes hold it can really help to have a computer session to assess our progress.
How do I pay?
It's easy! Just use the Paypal buttons below to checkout. The balance will be due 8 weeks before the start of the tour/ workshop. You can always decide to pay the full amount up front too if you wish.
Date
2nd -  8th July 2022
Duration
5 nights/ 6 days
Location
Plateau de Valensole/ Avignon
Included
Double room accommodation with ensuite bathrooms
Breakfasts
Transport during the tour
Tuition from Julian Elliott
Excluded
Meals not mentioned
Insurance
Max Group Number
5
Fitness Level
Low to Medium