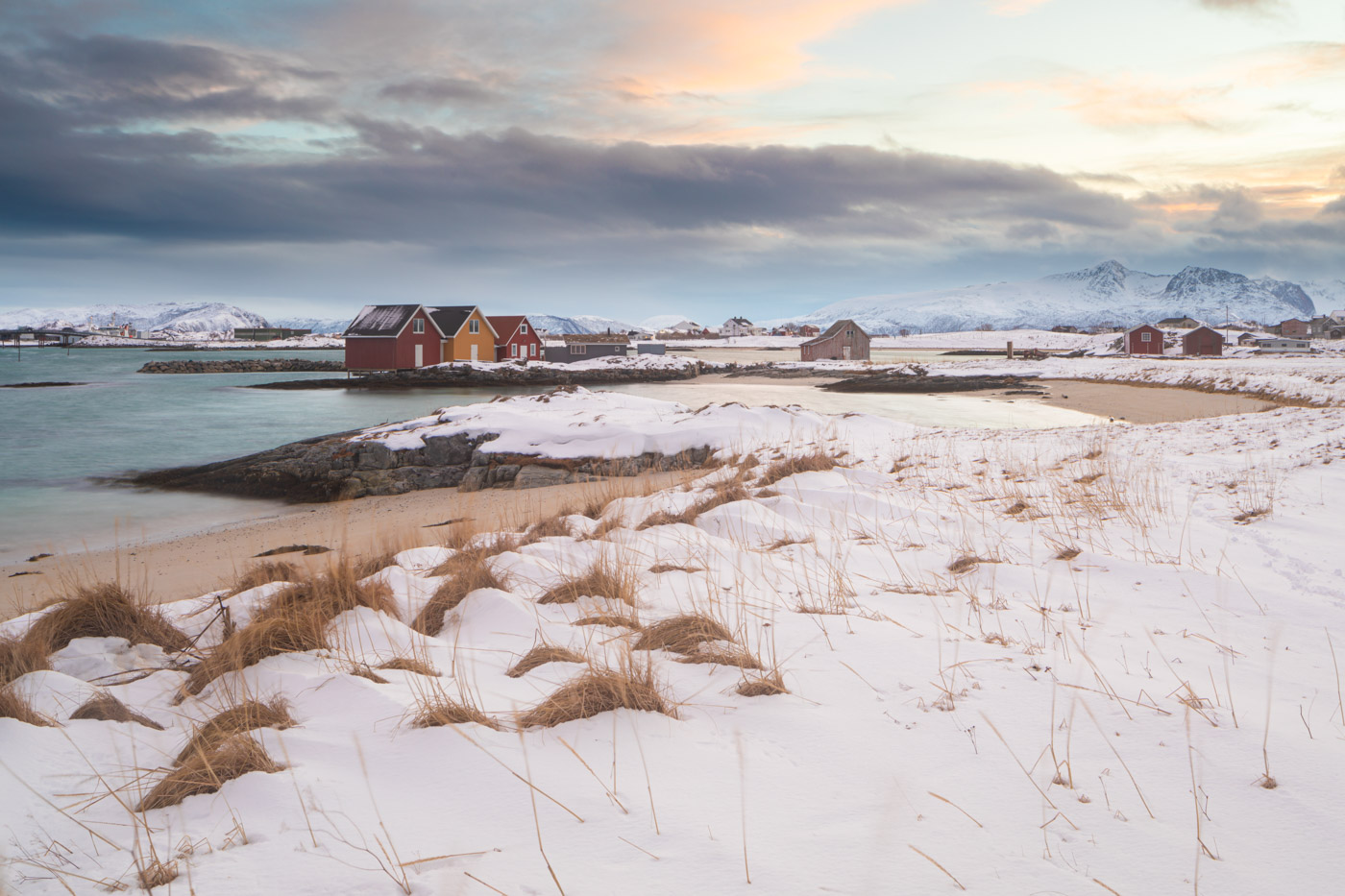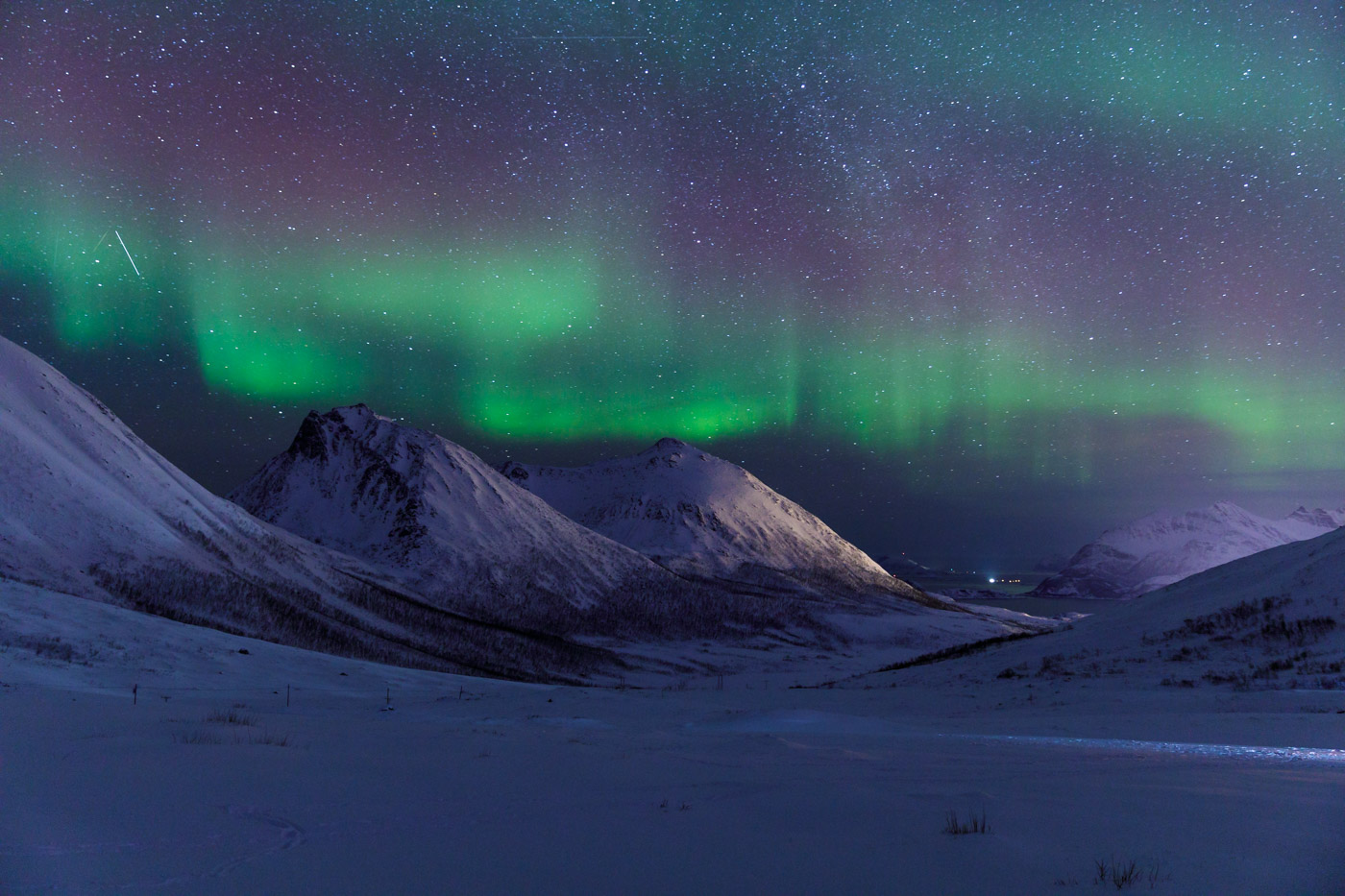 Norway Winter Landscape Photography Tour | 17 - 24 February 2024
A seven day photography tour of the incredible frozen landscapes of Northern Norway.
Join me for a fabulous photography tour of the frozen landscapes of Northern Norway in February 2024. The photography tour will be based in Tromso so that we can maximize our shooting potential of this beautiful area of northern Northern Norway. The very thought of Norway in winter creates images of high jagged mountains covered with snow, frozen fjords and of course the famous northern lights or aurora borealis.
During the month of February, the landscapes around Tromso are a winter wonderland and we will endeavour to make the very best of the morning and evening light. Of course, if the aurora makes an appearance then we will be out for that too! You will be taken to some of the very best locations so you can capture a wide array of classic landscape imagery, from breath taking snow covered landscapes to the jagged coastline.
Our stay is based in four star hotel accommodation in the form of the Radisson Blu in Tromso. The hotel provides us with breakfast in the morning.
Additional information
What flights do recommend?
TBC
Where do I meet you?
We will all meet at the arrivals lounge in Tromso on 17th February 2024. Please ensure that you arrive in good time and eaten lunch as we will be headed straight off to our first hotel.
How about getting back to the airport?
After breakfast and a dawn shoot on the Saturday we will be headed back to Tromso airport but do be prepared that the Friday night may be our last possibility as fights can be early from Tromso.
Is it cold in Norway in February?
Winter in Norway can sometimes be susceptible to unforeseen problems which might result in last minute itinerary changes. Things will not happen on a perfect schedule and conditions will be very rugged - you will be required to step outside your circle of comfort. Please base your expectations on this important point.
You will be expected to be flexible and patient and bring with you your willingness to participate and your sense of adventure and humour.
We will provide you with a list of things you will need to bring. In February temperatures can reach well below freezing. You'll need to ensure that you have clothing that will keep you warm from the inevitable cold and wind chill that we will be experiencing during our days out.
What clothing should I bring?
Merino wool base layers or equivalent. I use Icebreaker 260gsm long sleeve base layers
Fleece mid-layer. I use RAB pull-ons for my next layer.
Fleece extra mid-layer. As an extra security measure I use another RAB mid layer fleece to provide extra warmth.
Down jacket. Make sure you have a well insulated down jacket. You are well advised to make sure your coat will stop wind chill.
Footwear?
Footwear is an extremely important factor. I use a pair of Meindl Solden Winter Boots that are fur lined.
What camera kit should I bring?
A wide angle lens (16-35), medium zoom (24-70) and a longer zoom (70-300) will be ideal to cover most compositional eventualities but don't forget the macro lens if you have one. The most used will be in the 24-70 range as a super wide angle doesn't always translate, so make sure this focal length is covered. It's best not to weigh yourself down, so why not bring an airport style bag for all your kit and a smaller day bag, which you can decant equipment into throughout the day.
Do I need a computer?
Although not essential, its a great idea to bring a laptop computer with you so you can discuss imagery with myself and others in the group. It really is a great learning experience, so it's highly recommend bringing a laptop to learn and for personal entertainment.
What computer support do you give?
I try to make a point of tutoring digital photography to all my clients, to help complete the learning process. It really helps to have a computer session when tiredness takes hold, or inclement weather persists.
How do I pay?
It's easy! Just use the Paypal buttons below to checkout. The balance will be due 8 weeks before the start of the tour/ workshop. You can always decide to pay the full amount up front too if you wish.
Price
3795€ / deposit of 250€
Date
17 - 24 February 2024
Duration
7 nights
Location
Tromso, Norway
Included
Double room accommodation with ensuite bathrooms in Tromso, Norway
Breakfasts
Transport during the tour
Tuition from Julian Elliott
Excluded
Meals not mentioned
Insurance
Flights to Tromso
Max Group Number
5
Fitness Level
Low to Medium