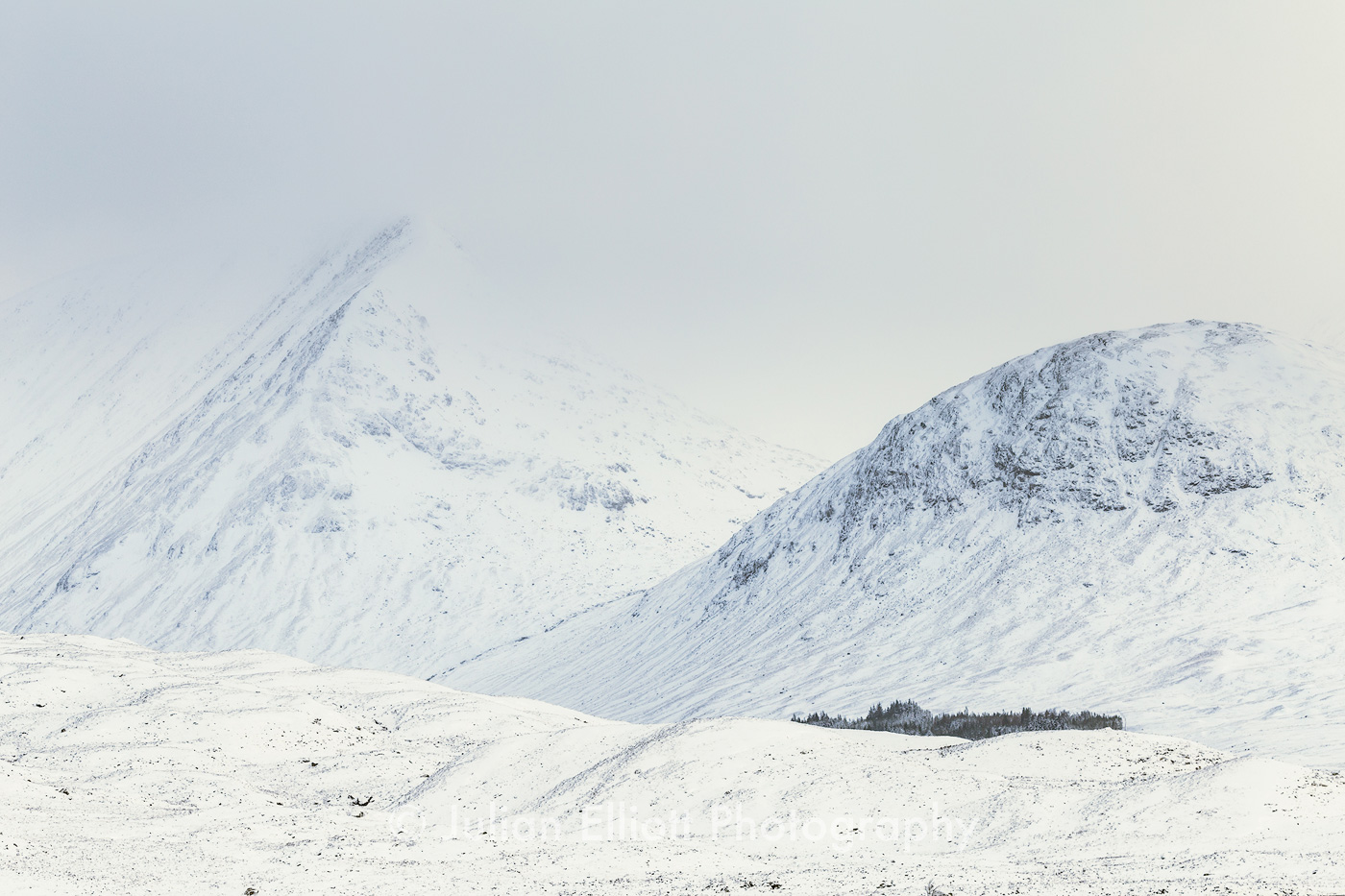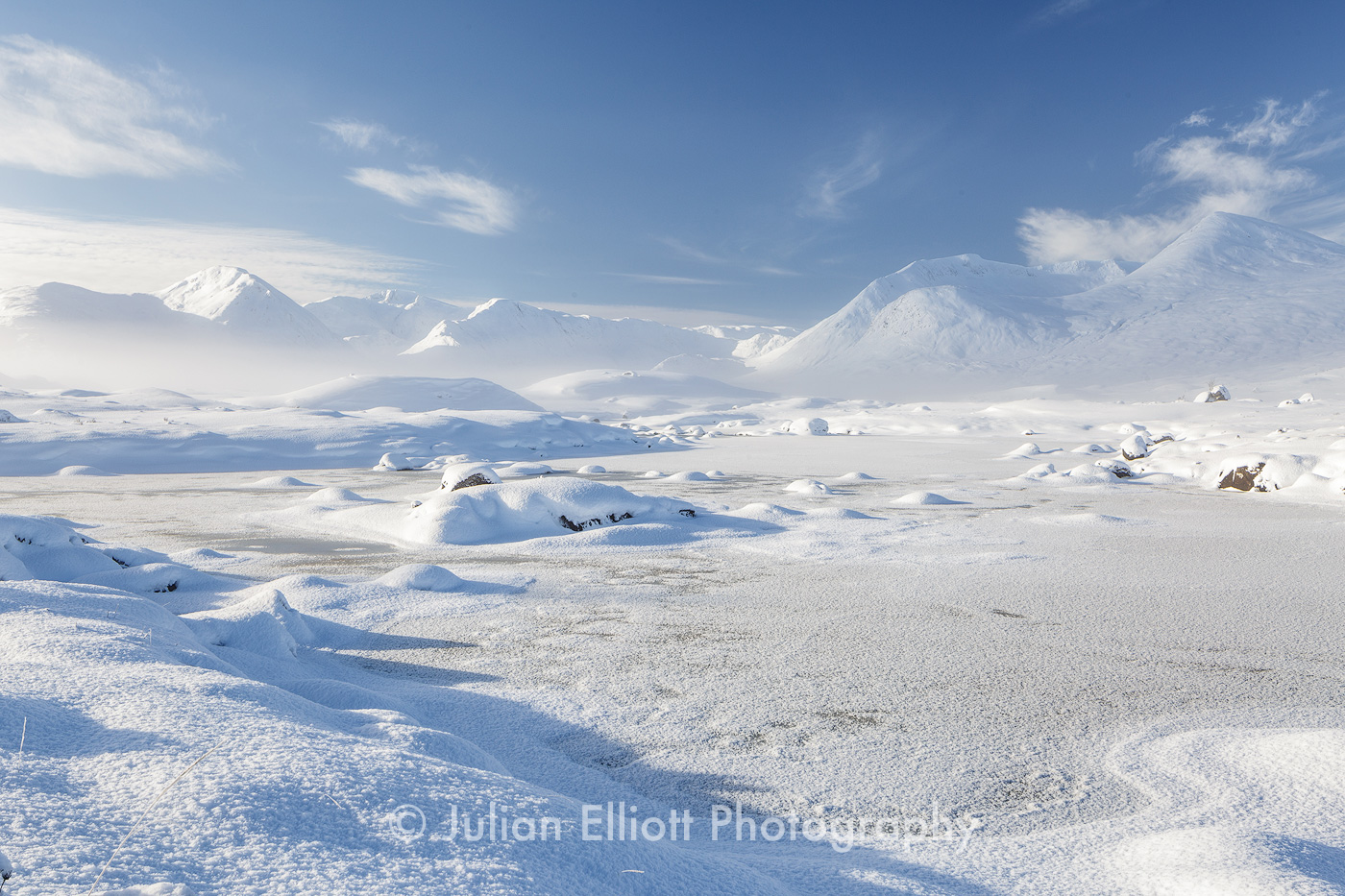 Glencoe and Surroundings Winter Landscape Photography Tour | 22 - 26 January 2024
A five-day photography tour of the stunning landscape of Glencoe as well as the surrounding area
Join me for a fabulous photography tour and workshop of Glencoe in Scotland during the Winter of 2024. The photo tour is centred in the very heart of Glencoe where our base is in the village of Ballachulish. We will use our base to photograph the stunning mountain scenery of Glencoe as well as the surrounding Scottish Highlands landscape and lochs.
During January, the area around Glencoe will be transformed into a winter wonderland. Snow will be on the high peaks and with any luck will be on the ground around Rannoch Moor.
Our stay is based in the village of Ballachulish on the banks of Loch Leven. Double rooms are provided with breakfast and a 3-course dinner.
Highlights of the photo tour, other than the endless mountainous scenery, will be Rannoch Moor, Buchaille Etive Mor, Lochan na h-Achlaise and the Black Mount as well as other places such as Castle Stalker and possibly up to the Fort William area.
A Typical Photo Tour Itinerary of Glencoe in winter
During January the average time of sunrise is 0850am whilst sunset is around 400pm. During our photo tour, we will have breakfast before heading out to catch the sunrise.
After sunrise, we continue until lunchtime either into the landscape or in the woodland before breaking for lunch.
In the afternoon, we'll head back out again this time concentrating on photographing the landscapes. The day will finish with sunset then we'll head back to our base to eat dinner in the evening.
Photography techniques covered during the workshop
Out in the field
Exposure and understanding of how to get the best out of the light
Composition techniques to create balanced images
Lens choice and focal length. Typically people head for the wide-angle in a landscape but up in the mountains telephoto lenses are also heavily used.
Panoramic photography. How to best compose the beautiful panoramas that we'll see during the photography tour
Processing
Using Adobe Lightroom or Camera Raw to process our images
Using luminosity masks in Adobe Photoshop
Colour correction
Stitching panoramic images
Additional information
Where do I meet you?
We will all meet at the hotel at 10:00 on the 22nd January 2024. 
Is it cold in Glencoe in January?
In January temperatures can reach well below freezing and especially so on Rannoch Moor. You'll need to ensure that you have clothing that will keep you warm from the inevitable cold and wind chill that we will be experiencing during our days out.
What clothing should I bring?
Make sure you bring good quality footwear as well as warm socks. The wind chill is likely to be a factor as if we are standing around waiting for the most opportune light then you'll need to make sure you have the appropriate clothing such as a down jacket to deal with this. Don't forget the all-important base and mid-layers too. A good pair of trousers to ensure that your legs are kept warm. I usually put my Paramo Cascada trousers on to help against the cold. Lastly, make sure a good quality hat and gloves are part of your wardrobe.
Footwear?
Good, sturdy walking shoes that are waterproof are perfect for the terrain that we'll be working in. Places such as Rannoch Moor can be wet underfoot and so make sure your feet are protected.
What camera kit should I bring?
A wide-angle lens (16-35mm) and medium zoom (24-70mm) are the lenses we'll be using the most. A longer zoom (100-400mm) will be useful to cover most compositional eventualities that we may need to isolate. The most used lens will likely be in the 24-70mm range as a super wide angle can create the pancake effect on the mountainous landscape, so make sure this focal length is covered. 
Do I need a computer?
Although not essential, it's a great idea to bring a laptop computer with you so you can discuss imagery with me.  
What computer support do you give?
I try and make a point of helping those that need it in digital photography. If inclement weather or tiredness takes hold it can help to have a computer session to assess our progress.
Do you arrange for any transportation up to Glencoe?
I can arrange to pick you up from Glasgow airport or railway station on Sunday 21st January 2024. Glasgow has good transport links with both its airport and Glasgow Central railway station. Your accommodation on Sunday night will be at your own expense though.
How do I pay?
It's easy! Just use the Paypal buttons below to checkout. The balance will be due 8 weeks before the start of the tour/ workshop. You can always decide to pay the full amount upfront too if you wish.
Please ensure you read the Terms & Conditions before booking the workshop.
Price
£1395 / deposit of £200
Date
22nd - 26th January 2024
Duration
4 nights/ 5 days
Location
Glencoe and surroundings, Scotland
Included
Double room accommodation with ensuite bathrooms
Breakfasts and 3 course dinner
Transport during the tour
Tuition from Julian Elliott
Excluded
Meals not mentioned
Insurance
Accommodation
3 star Hotel in Glencoe, Scotland
Max Group Number
5
Fitness Level
Low to Medium