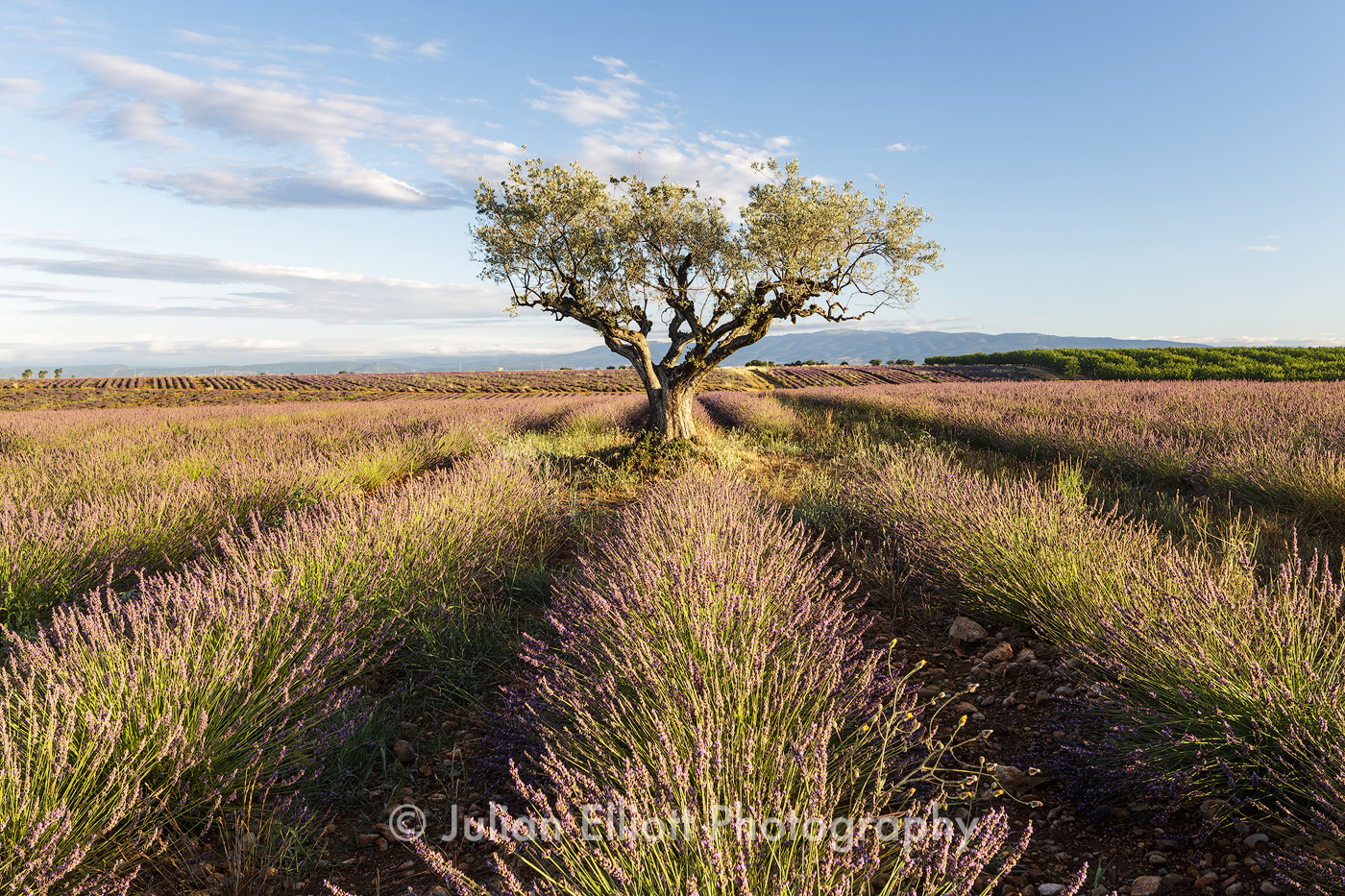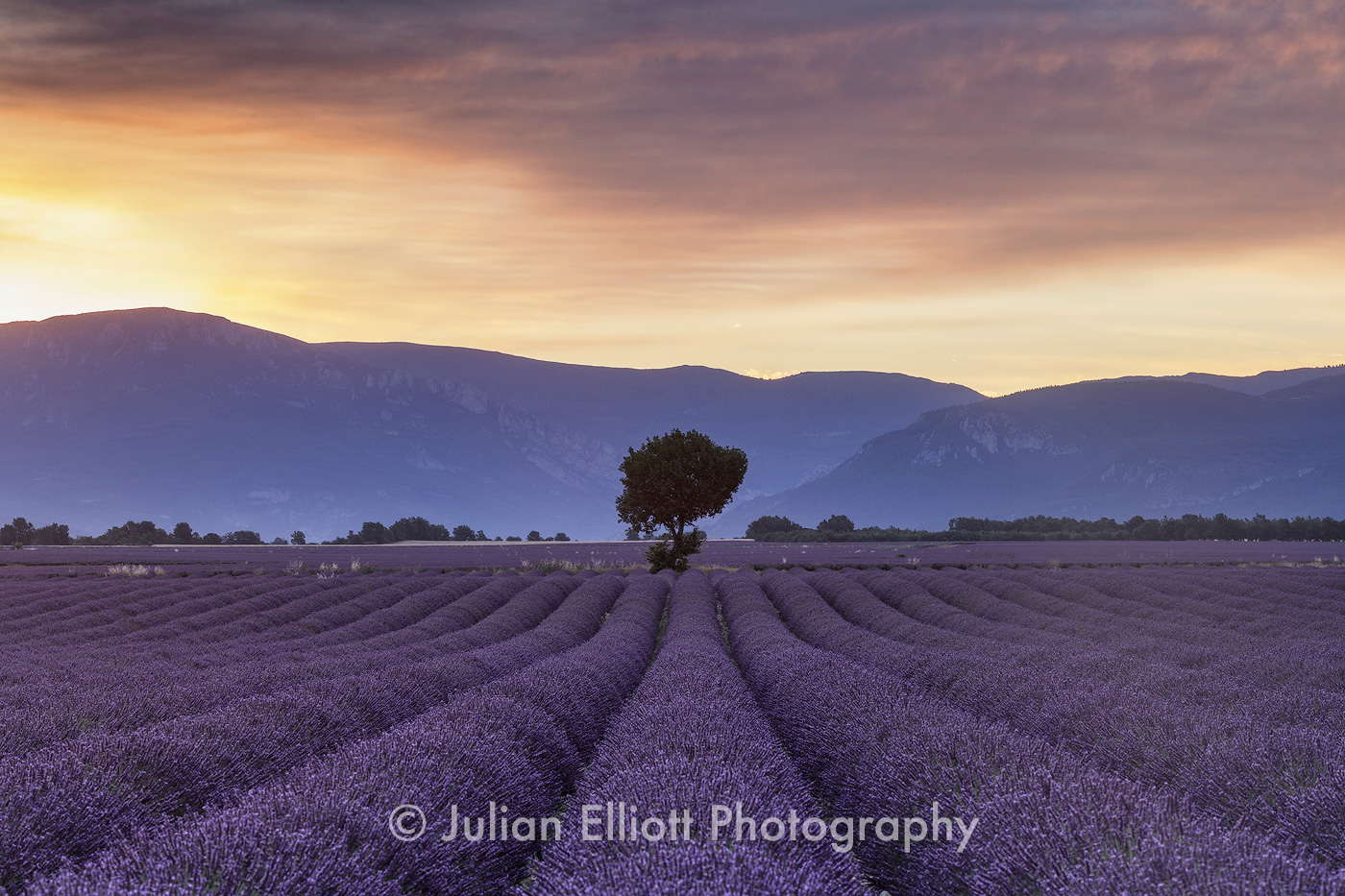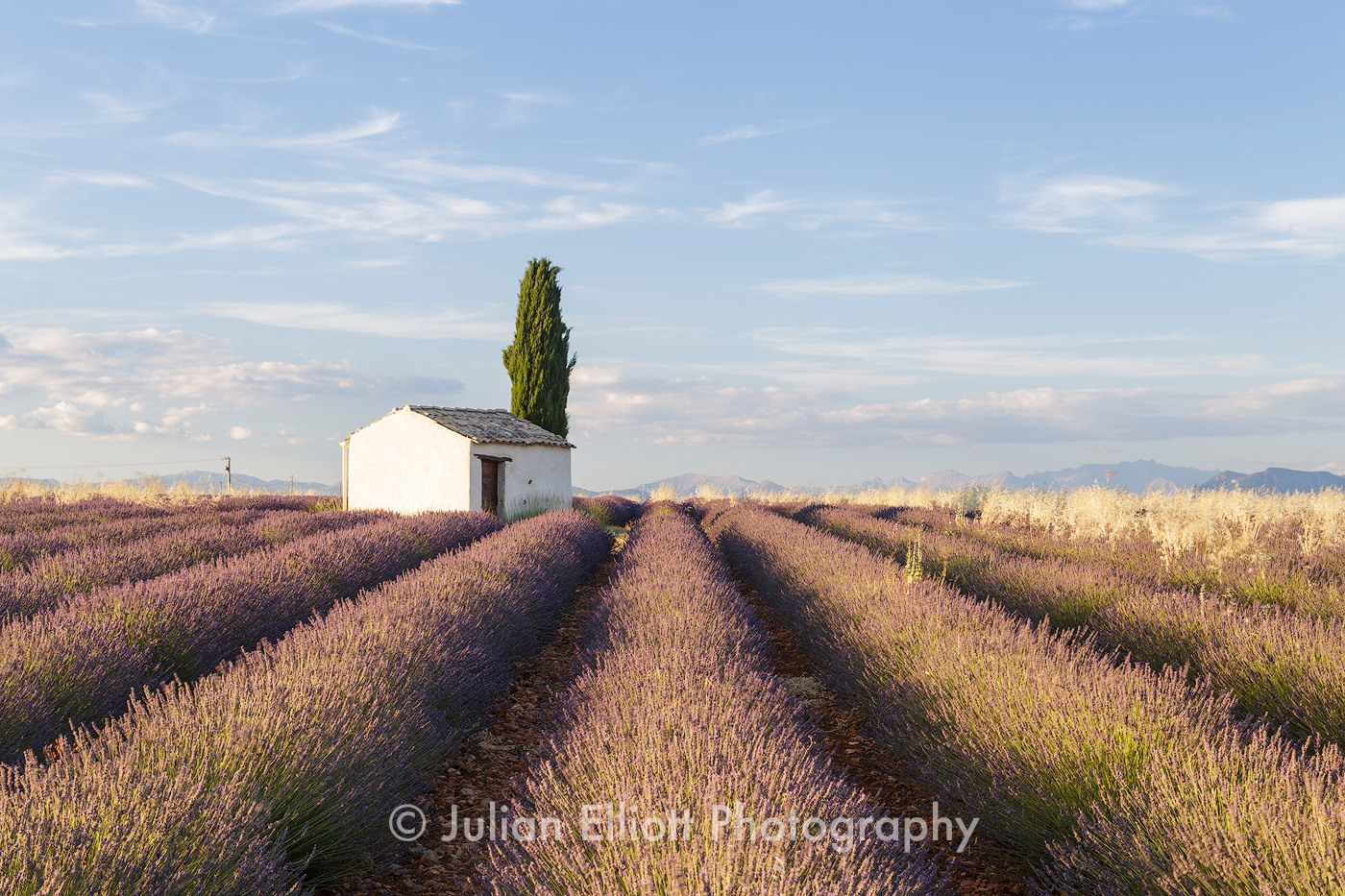 Provence Photography Tour | 1 - 7 July 2018
A fabulous seven day tour to photograph lavender, sunflowers, architecture and lifestyle in the splendour of Provence.
Join David Clapp and myself in July 2018 for a fabulous relaxing photo tour of Provence and the Cote D'Azur, to capture the sheer beauty and intimate countryside of France in the summer. From colourful fields, filled with hoops of lavender, to a landscape awash with swathes of endless sunflowers, we will capture the essence of Provence, that the art world holds so close to its heart.
Provence is most magnificent in the summer months. During July, the countryside is awash of blues and yellows, soft light and summer sounds. The Valensole Plateau, where we begin our trip harbours gentle farmland, where lavender has grown for centuries. Among the fields are lone trees and farm buildings, terra cotta roofed with adjoining cypress trees and all these make perfect subjects for memorable and enviable photography.
Highlights other than lavender and sunflowers across Valensole include the countryside around Moustiers Saint Marie, a day trip through the Gorges Du Verdon ending at Roujon, the Rhone River at Avignon, St Michel L'Observatoire, Gordes, Bonnieux, Banon and many more.
The tour is based in two locations. From Sunday 1st to Wednesday 4th July we will be based in the Valensole area. We move to the West of Provence to Cavaillon from Wednesday 4th to Saturday 7th July.
We will spend time discovering French towns and villages and we will teach you to photograph not only the landscape, but to enjoy architecture, still life and the idyllic French lifestyle, as well as capturing morning and evening light on these classic rural scenes.
Brush off those winter blues and book a trip that guarantees warmth, ensures great photography and the very best of French lifestyle.
Additional information
What flights do recommend?
British Airways flight BA0368 – Heathrow > Marseille
Out - Sunday 1st July 2018 – Heathrow 13:05 > Marseille 16:00
Return – Saturday 7th July 2018 – Marseille 16:50 > Heathrow 17:50
Where do I meet you?
We will all meet at the arrivals lounge in Marseille Airport at 16:30 on Sunday 1st July 2018. If you are not on the recommended flight, then ensure you arrive slightly before.
Is it hot in Provence?
Yes. The south east of France can get hot indeed, but we will endeavour to work in the best of the morning and evening light. I will keep the group out of any intense heat by relaxing in the afternoons, either back at the air conditioned hotel or in a suitable cafe, if we happen to be on route. Sun cream is an essential.
What clothing should I bring?
Dress in comfortable loose clothing, like T-shirts, loose shirts with a collar or base layers as these will work very well at keeping you cool. I would refrain from any dark coloured clothing, like navy blue, black, dark red, as these will only make you feel even hotter. You will need shorts and perhaps a light fleecy sweater, for dawn / twilight shoots. Don't forget a floppy sun hat of some sorts. Sunglasses are an absolute essential, polarised ones will really help with creativity.
Footwear?
Walking shoes are perfect for the countryside. You will not need heavy leather walking boots, these will just make you feel more uncomfortable. As we will visit towns and villages, a pair of trainers / sneakers will help keep you feet cool and the walking easy.
What camera kit should I bring?
A wide angle lens (16-35), medium zoom (24-70) and a longer zoom (70-300) will be ideal to cover most compositional eventualities but don't forget the macro lens if you have one. The most used will be in the 24-70 range as a super wide angle doesn't always translate, so make sure this focal length is covered. It's best not to weigh yourself down, so why not bring an airport style bag for all your kit and a smaller day bag, which you can decant equipment into throughout the day.
Do I need a computer?
Although not essential, its a great idea to bring a laptop computer with you so you can discuss imagery with myself, David and others in the group. It really is a great learning experience, so it's highly recommend bringing a laptop to learn and for personal entertainment.
What computer support do you give?
We make a point of tutoring digital photography to all our clients, to help complete the learning process. David Clapp is renowned as a leading digital professional and an Adobe Influencer and will be screen recording any sessions so the learning continues. He has extensive knowledge to communicate on all levels and we will spend time with all our clients helping them to process their images to a high standard. It really helps to have a computer session when tiredness takes hold, or inclement weather persists.
Price
£1499 / deposit of £200
Note that payments are being dealt with through David Clapp's site.
Duration
7 days/ 6 nights
Location
Provence, Italy
Included
All accommodation
Airport transfer from recommended flight
Transport during the tour
Tuition from Julian Elliott and David Clapp
Excluded
International flights
Meals not mentioned
Insurance
Accommodation
Ibis Manosque
Ibis Cavaillon
Max Group Number
9
Fitness Level
Moderate